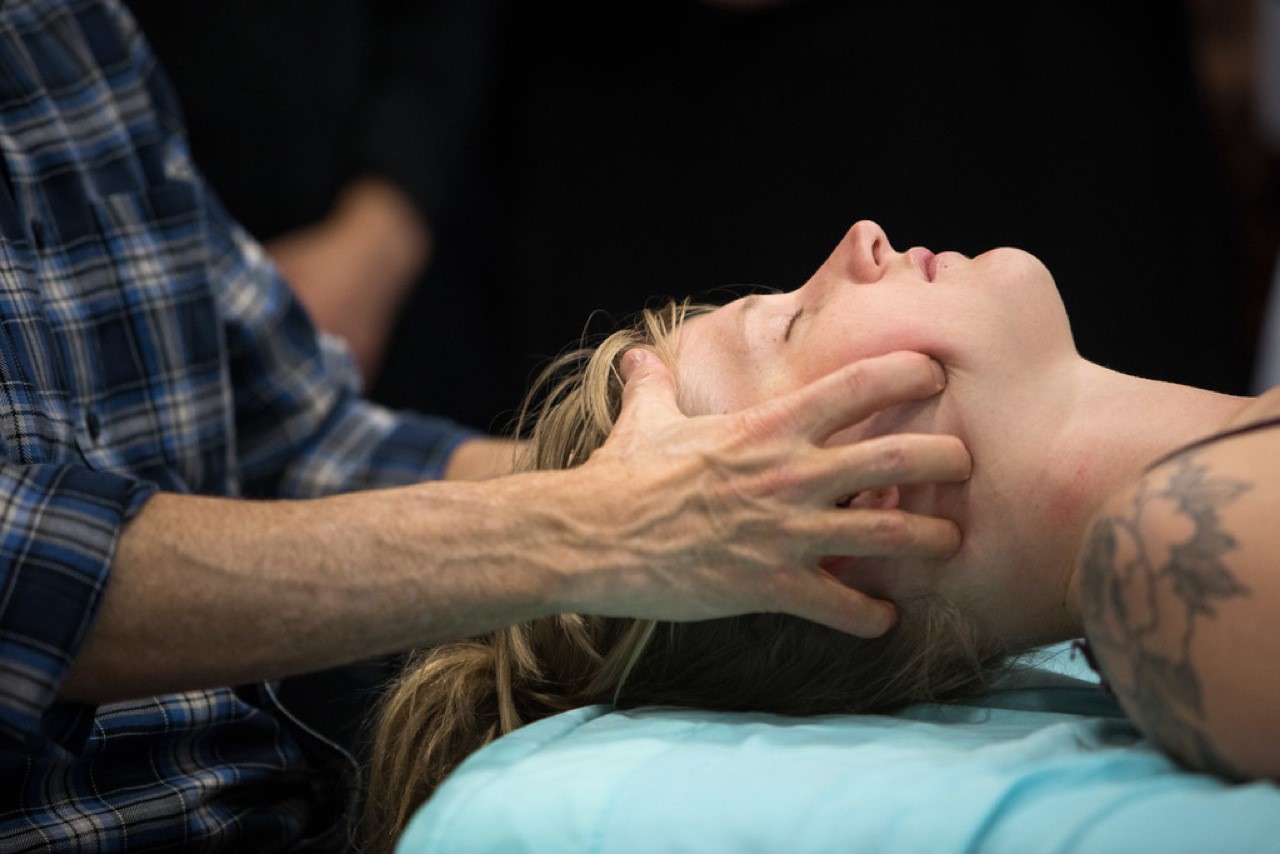 Brian Utting Deep musculair techniques
Brian Utting is back
Brian Utting is een fenomeen onder een select gezelschap trouwe massagetherapeuten die elk jaar weer uitkijken naar zijn komst. Brian heeft een enorme ervaring als docent en lichaamswerker. Hij werkt met deep tissue technieken.
In april komt hij weer naar Amsterdam bij onze vrienden van de Akademie voor Massage en Beweging voor een 2daagse workshop. Let op deze workshops zijn wel in het Engels. Als je onderstaande tekst goed kunt volgen, ben je van harte welkom op de cursus. Je kunt kiezen uit beide dagen of 1 van de 2.
De nek
De nek wordt door veel massagetherapeuten overgeslagen of niet diep genoeg behandeld. Voor velen is het toch een extra spannend gebied of hebben ze simpelweg geleerd dat je daar niet aan moet komen. Dat klopt niet!
De nek is een bijzonder netwerk van spieren, banden en andere weefsels die te maken krijgt met allerlei fysieke, mentale en emotionele uitdagingen. Door juist hier professionele aandacht aan te schenken kun je heel veel losmaken.
Op 19 en 21 april kun je zijn workshop volgen in Amsterdam.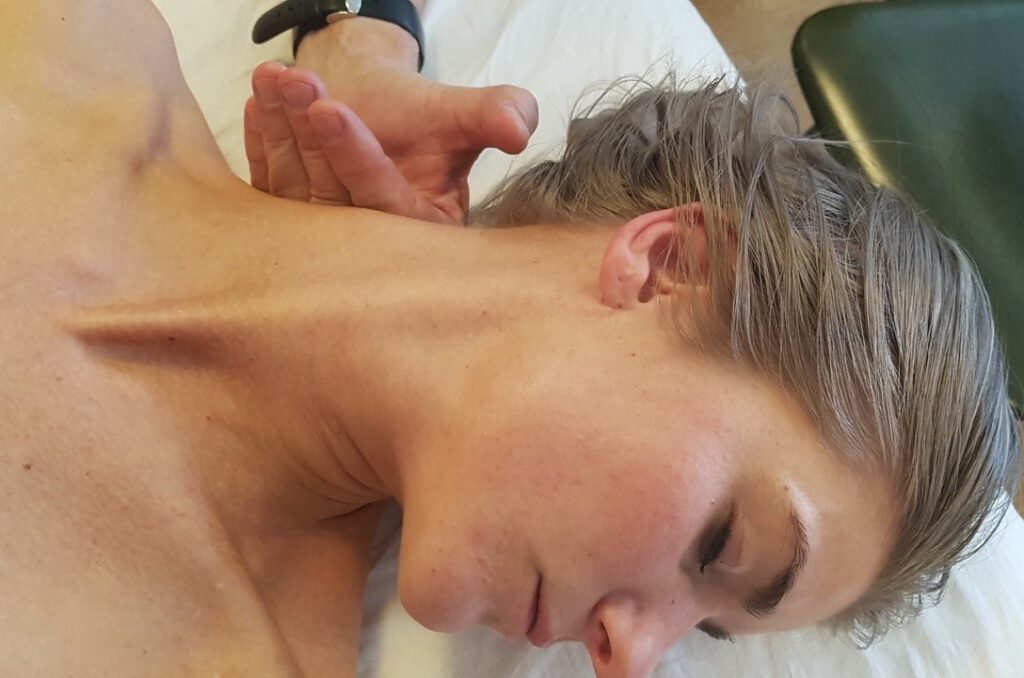 In his own words…
The neck is a strong, vulnerable and complex structure. It is the most movable part of the spine, and yet is strong enough to balance and support the head (5kg), even with chronically poor posture. Skillful deep tissue work in this area is not about brute force; it's about precision and strategy, informed by knowledge of the anatomical structures. It's rare to find massage therapists who really know how to massage the neck in a precise, specific way–especially around the small muscular attachments to the transverse processes–even though this is often where the muscles are most frayed and/or inflamed.
About Brian Utting
Brian (license #MA 1011) founded the Brian Utting School of Massage (BUSM) in Seattle, WA in 1982 and was BUSM's Director, Director of Education, and a lead instructor there for 26 years. Brian developed and refined the curriculum at BUSM and taught many subjects, including anatomy, physiology, kinesiology, pathology, contraindications, business skills, communication skills, hydrotherapy, and a variety of massage techniques. His 1000-hour COMTA-accredited school was considered one of the best massage schools in the country.
Brian has been teaching massage CE nationally and internationally since 1990. He designs his CE classes and programs so that the students really get the material and can take it home and apply it in their practice, rather than just being exposed to it. He teaches with a rare blend of knowledge, passion, precision, humor, common sense, and depth. In 2009 Brian was awarded the AMTA's Robert N. Calvert Award for Lifetime Achievement. In 2014, he was inducted into the Massage Therapy Hall of Fame.