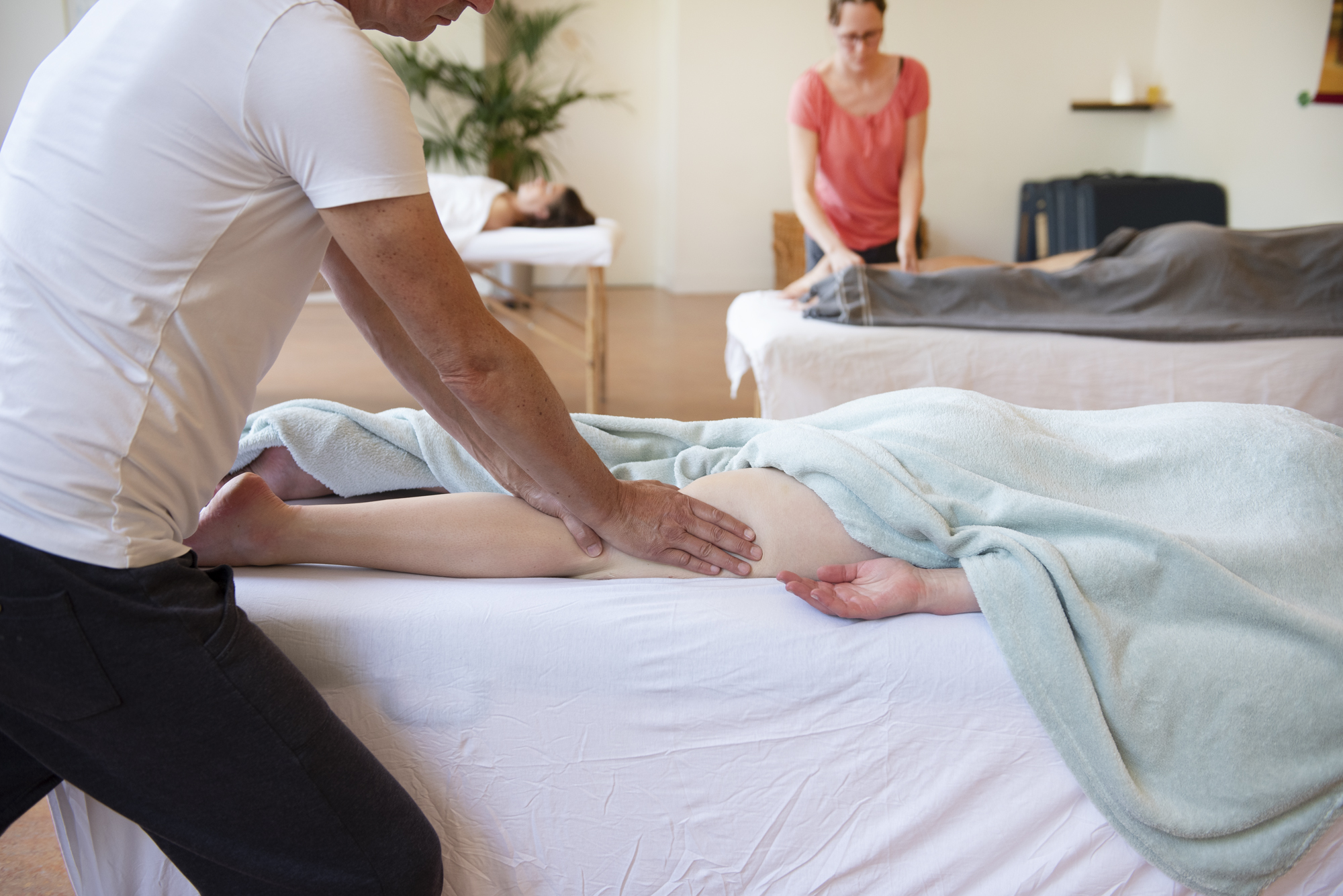 Inspiratieles leren masseren
| | |
| --- | --- |
| Kosten | € 20,- |
| Startdata | 22 augustus, 30 augustus |
| Tijden | van 19.00 tot 22.00 uur |
| Docent(en) | Jet Keizer |
Leren masseren op een avond
Leren masseren? Misschien zoek je meer balans in je drukke leven, of heb je gewoon zin om iets nieuws te leren. Misschien wil je naast je hoofd, ook je hart en handen inzetten. Of verlang je ernaar meer met mensen te werken en iets doen waarin je vervulling en zingeving kan vinden. In alle gevallen kan het heerlijk zijn om te leren masseren!
Tijdens deze avond kan je proeven van onze manier van lesgeven en leer je meer over onze visie op het lichaam. Wij geloven in heling via het lichaam en stellen aandacht, contact en lichaamsbewustzijn voorop in ons onderwijs. Uit het hoofd, in het lichaam. Zo word je een rijker mens en leg je een goede basis voor het werken met anderen. Je leert een paar simpele grepen en doet enkele oefeningen om meer in het lichaam aan te komen. Zo kan je ervaren wat het met je doet!
Enthousiast geworden? Doe dan de tweedaagse Introductiecursus Leren Masseren!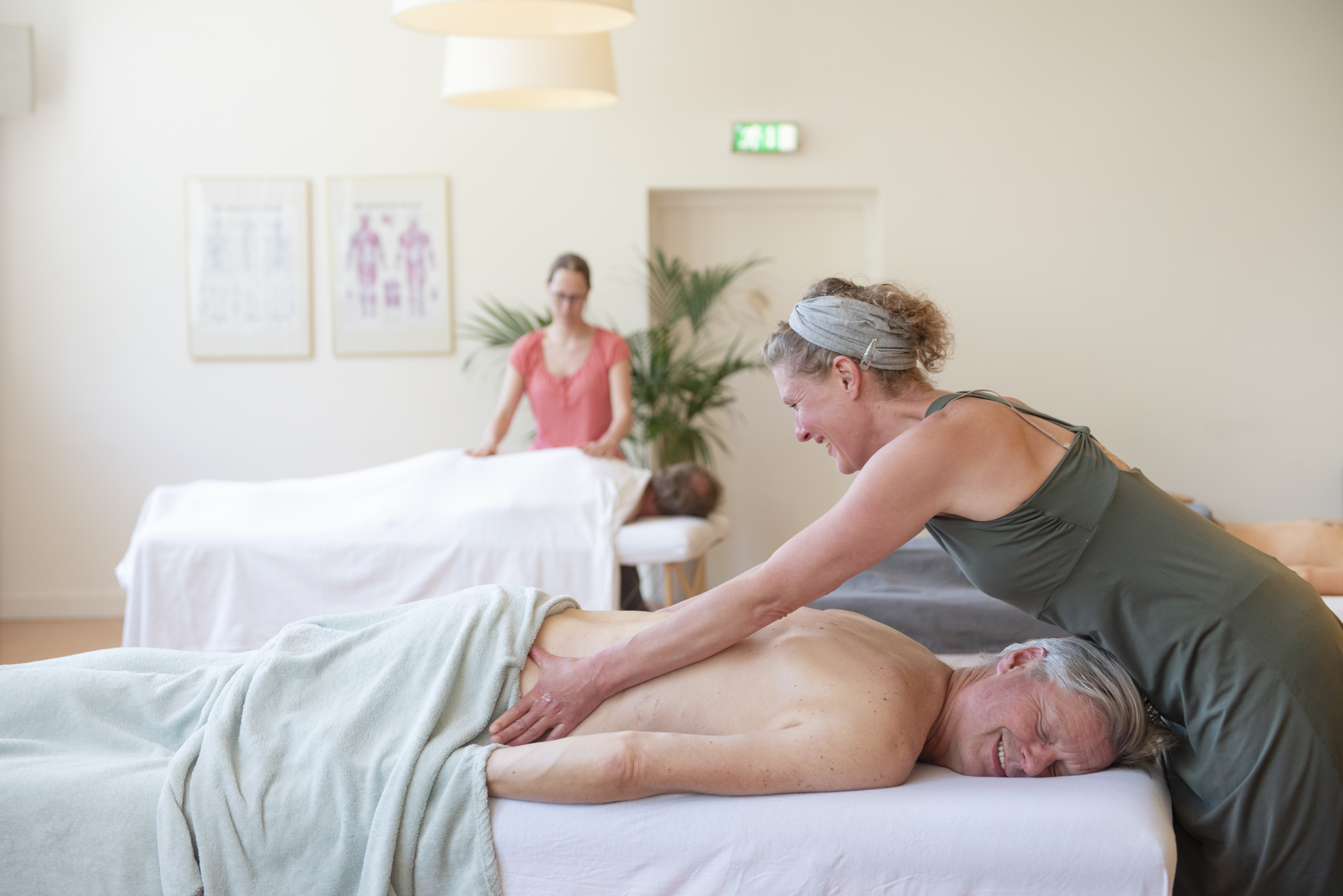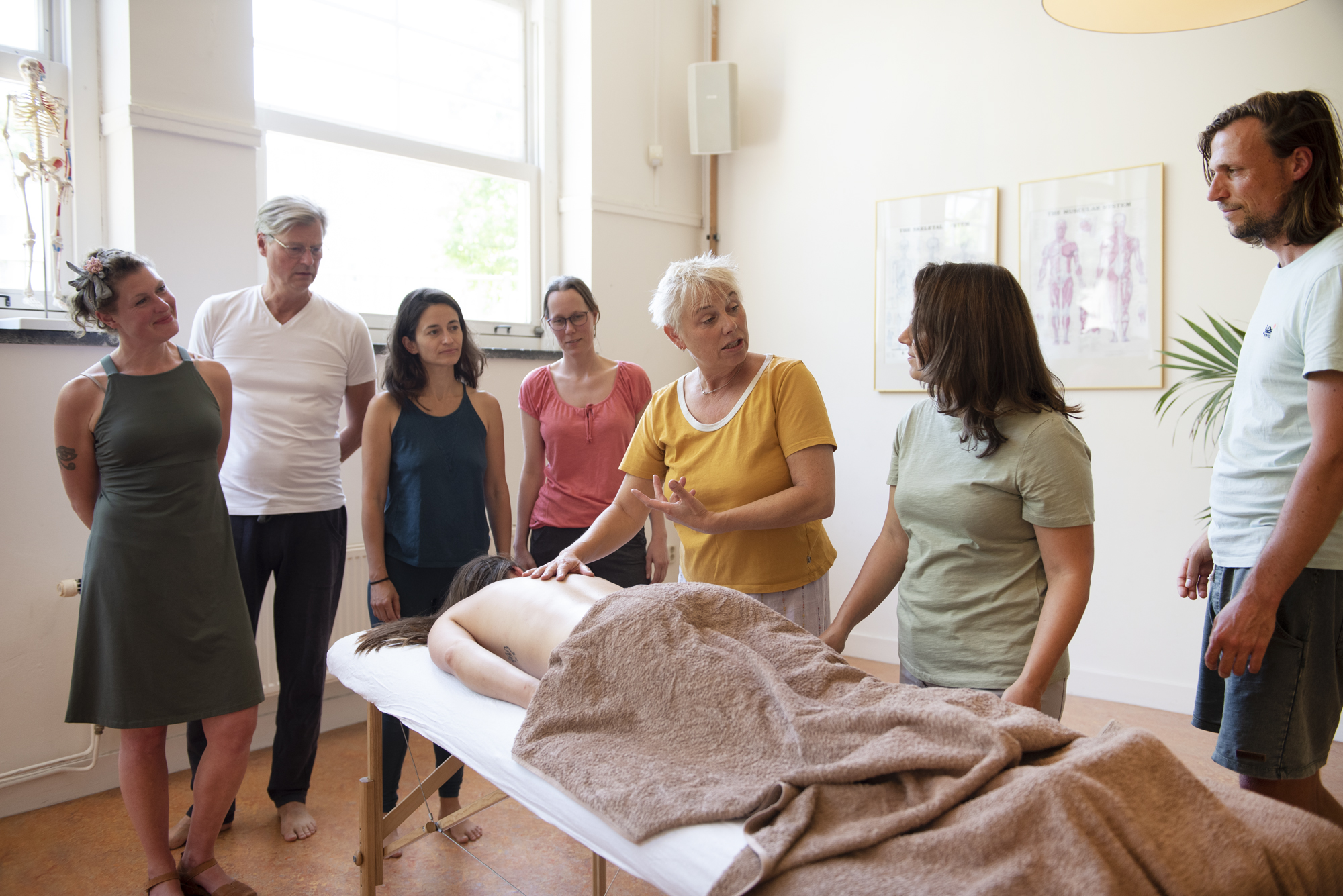 Wat ga je ontdekken op de inspiratieles?
"Ik kan je vertéllen dat een massage heerlijk is, en toch komt het niet in de buurt van de ervaring zelf. Precies zo is het met het geven van massages.
De flow, de innerlijke rust, het diepe contact, de voldoening die je kan voelen tijdens en na het geven van een massage wil ik je het liefste laten ervaren.
Daar zijn deze inspiratielessen voor. Dus wees welkom. Kom samen, alleen of met een hele club. Wij zorgen voor een veilige en professionele sfeer waarin we (eerlijk is eerlijk) ons uiterste best doen om je enthousiast te maken voor dit prachtige ambacht.
Wil je hierna meer? Dan ben je van harte welkom op de introcursus of op het basisjaar massagetherapie. Na deze avond weet je in ieder geval beter hoe de lessen eruit zien, wat je kunt verwachten maar vooral wat het met je doet."
Tot snel,

Jet Keizer
Hoofddocent