Welkom op de cursus polyvagaaltheorie en trauma. Een bijzondere cursus waarbij je actief aan de slag gaat met de polyvgaaltheorie. Met elkaar als leermiddel begeleidt onze docent Linda Schipper je in het inzetten van deze theorie bij cliënten met trauma.
De cursus is dus praktisch in opzet. Na elke lesdag krijg je in deze elearning een terugkoppeling van de behandelde stof.
Ter voorbereiding
Graag uitnodig ik je uit om de vragen in het Word document te beantwoorden. Het is een start van de cursus voor jezelf. En het geeft mij informatie over hoe je aan de cursus begint. Jouw antwoorden helpen mij om de cursus goed te begeleiden.
Mochten er vragen zijn die op jou niet van toepassing zijn, sla ze gerust over. En misschien zijn er wel vragen bij die je liever niet wilt beantwoorden, voel je vrij om dat dan ook niet te doen. Werken met trauma, of het nu persoonlijk is of professioneel, kan alleen maar vanuit een veilige basis, en dat begint al bij het invullen van dit startdocument. Weet in ieder geval dat het een document is dat alleen door mij wordt gelezen, en ook na de cursus door mij wordt verwijderd.
Ik kijk er naar uit om jullie te ontmoeten en samen met de cursus van start te gaan.
Hartelijke groet,



Linda Schipper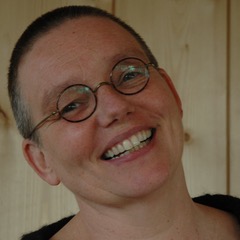 Klik hier om het formulier te openen.
Uploaden
Zodra je het Worddocument hebt geopend (door te klikken op de link), kun je in het document aan de slag. Sla het op en klik vervolgens op 'bladeren' hieronder en je kunt het bestand selecteren. De docent gaat het doorlezen en meenemen als achtergrondinformatie voor de cursus.
Copyright (c) Linda Schipper