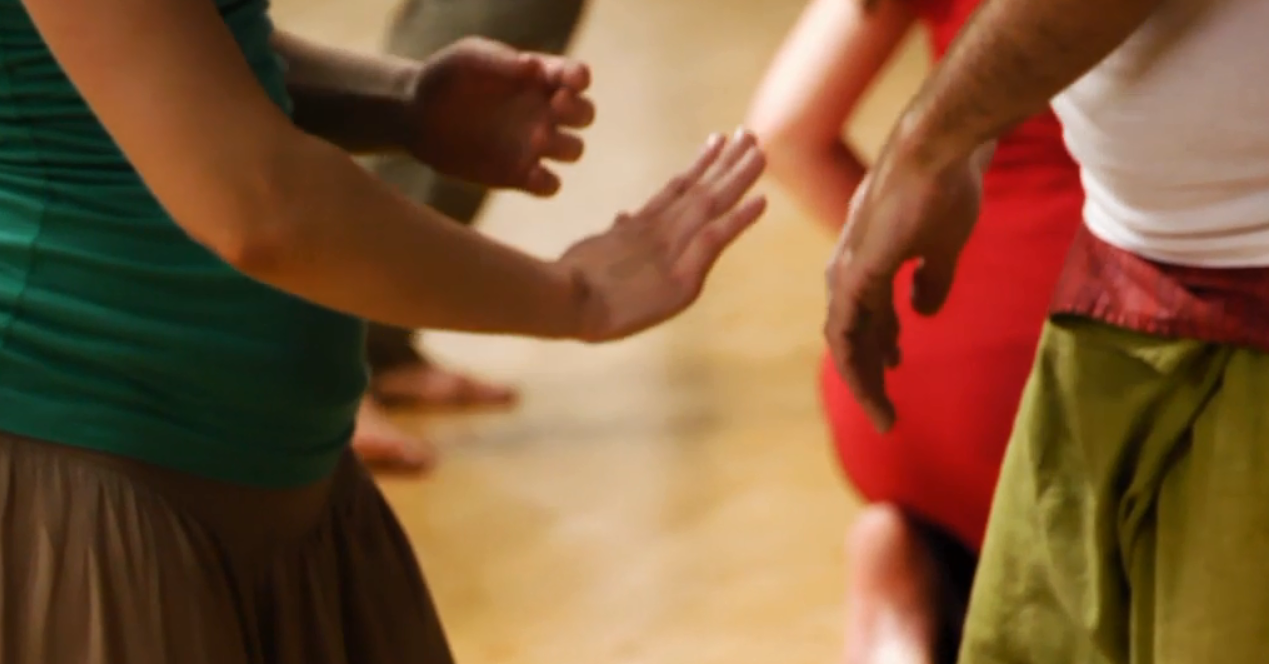 Cursus Embodied dancing
"Where we dance to learn, not learn to dance." Deze workshop embodied dancing van 3 dagen in een besloten groep, werkt met de beweging van seksuele energie binnen de bredere…
| | |
| --- | --- |
| Kosten | |
| Startdata | vrijdag 7 t/m zondag 9 oktober |
| Docent(en) | Monika Korschner |
"Where we dance to learn, not learn to dance."
Deze workshop embodied dancing van 3 dagen in een besloten groep, werkt met de beweging van seksuele energie binnen de bredere definitie van 'Libido' als levenskracht, geboorteplaats van creativiteit, vitaliteit, aanwezigheid en levendigheid.
Onze creatieve seksuele levensenergie is een essentieel onderdeel van de natuurlijke expressie en beweging van ons lichaam. Libido Fundamentals raakt de universele elementen aan die betrekking hebben op het voelen, bewegen en vergroten van de mogelijkheden deze levenskracht volledig te belichamen in alle gebieden van je leven.
Gedragen door:
de fysieke taal van onze vitale levens energie gegrond in de universele bewegingshulpbronnen van Open Floor Conscious Dance
de transformerende werking van de dynamische dansmeditatie als middel voor bewustzijn
de wijsheid van de fysieke, emotionele, mentale en spirituele terreinen van libido, intimiteit en levenskracht
de diverse vormen van contact zoals thuis komen in jezelf, verbinden met een ander, gevoel van 'belonging' en contact met het grotere energieveld
korte aanvullende oefeningen, deelmomenten en specifieke informatie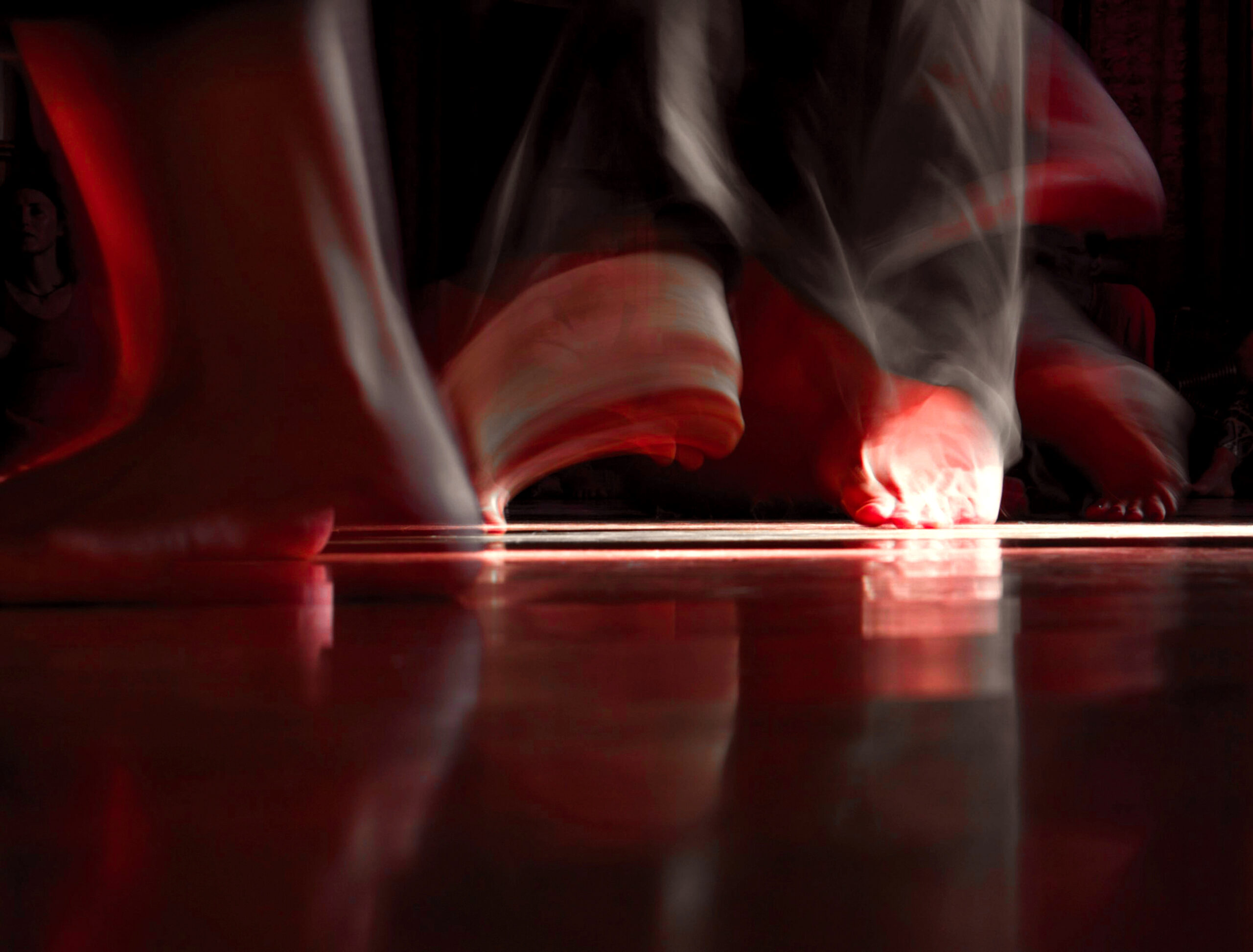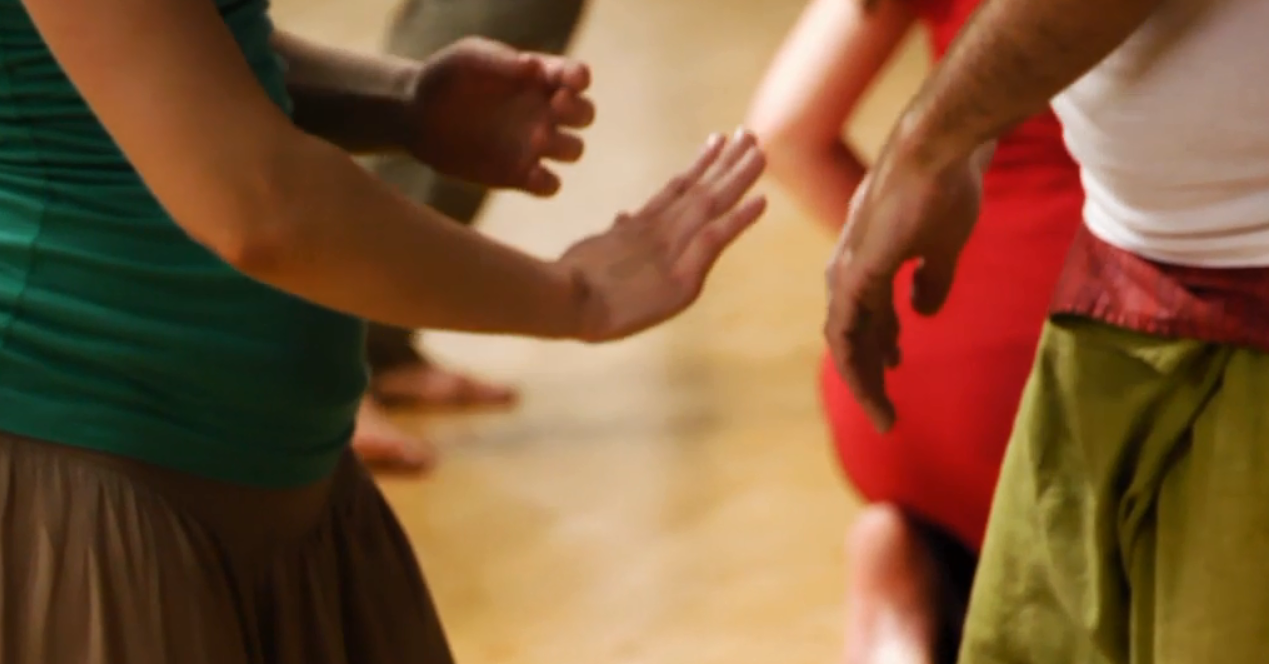 Embodied dancing; een gericht OpenFloor Embodied Dance programma voor een belichaamde verkenning van seksualiteit, intimiteit en levenskracht.
ontstaat er een aandachtige, veilige, seksueel positieve omgeving om dit complexe, creatieve en verdiepende onderzoek aan te gaan met compassie en nieuwsgierigheid. Omdat seksualiteit zo vaak ondergronds aanwezig is, genegeerd wordt of onbewust uitgeleefd kan het bewust onderzoeken van dit thema intens, bevrijdend, intiem en krachtig zijn. De potentiële vreugde, diepgaande heling en schoonheid die deze reis kan bieden maakt het de moeite waard om de uitdaging en het risico aan te gaan.
Wil je kennismaken met de sfeer en visie van de opleiding, dan nodigen wij je uit om mee te doen met de Introductiecursus. Dit geeft een goed beeld wat je kan verwachten tijdens de opleiding. Voor data en meer informatie, zie agenda hiernaast.
Voor wie?
'Libido Fundamentals' is geschikt voor alle volwassenen, ongeacht geslacht, seksuele uiting, voorkeur en soort relatie. Bedoeld voor hen die:
erotische intelligentie willen cultiveren en hun vermogen om van het leven te houden willen vergroten
geïnteresseerd zijn in een belichaamde en gezonde verkenning van hun seksualiteit
de meerlagige dynamiek van aantrekking en gehechtheid willen ontrafelen, evenals de culturele en sociale conditionering die onze persoonlijke en collectieve verhalen, zowel in het verleden als in het heden, informeren
zich door beweging bewust willen verbinden met de bron van hun verlangens om meer vervulling en voldoening te ervaren in allerlei soorten relaties
de energie van libido willen aanwenden voor creatieve bezigheden
We streven ernaar een omgeving met elkaar te co-creëren waar iedereen zich welkom voelt, nieuwsgierig kan zijn, de mogelijkheid voelt te groeien en waar persoonlijke ervaringen die een ieder meebrengt worden gerespecteerd. Er zullen geen expliciet seksuele oefeningen worden aangereikt.
Voor deelname is het fijn dat je enige ervaring hebt met dansvormen zoals Open Floor, 5 Ritmes, Movement Medicine, Biodanza, of iets dergelijks.
English
De docent
A Focused Open Floor Program for an Embodied Exploration of Sexuality, Intimacy and Life Force
"Where we dance to learn, not learn to dance."
This workshop of 3 full days in a closed group, works with the movement of sexual energy within the broader definition of 'Libido' as life force, birth place of creativity, vitality, presence and aliveness.
Our creative sexual energy is an essential part of the body's natural expression and movement potential. Libido Fundamentals touches the universal elements which relate to sense, move and increase the capacity to fully embody this life force in all areas of your life. Through Open Floor conscious dance we create an safe, sexual positive environment to engage in this complex, mysterious and in-depth investigation with curiosity, mindfulness and compassion. Because sexuality is so often underground, ignored, or unconsciously acted out, the exploration of this territory tends to be intense, liberating, intimate and powerful. The potential pleasure and beauty of this journey is well worth the challenges and the risks.
What happens in the course?
We explore this lively, sometimes latent energy of libido with curiosity and mindfulness using the Open Floor Core Movement Resources. We open up physical, emotional, mental, and spiritual terrain of sexuality, libido and life force.
Next to intensive movement practice this workshop also offers related exercises, sharing's, enquiries and specific information to deepen and integrate your experience. There is no explicit sexual content or exercises.
Who is it for?
Libido programs are open to all adults regardless of gender identity, gender expression, biological sex, sexual orientation, or relationship status. We strive to co-create an environment that is inclusive, curious and expansive, and honors the experiences each person brings into the room.
The teacher
Teacher Monika Körschner is a certified 5Rhythms® en OpenFloor teacher and teaches dance and movement as a conscious practice in the Netherlands and abroad for over more than 20 years. She is personally trained by Andrea Juhan (founder of Open Floor) to teach this specific program. Click here, to learn more about Monika.
De docent
Monika Körschner is geaccrediteerd 5Ritmes® -en Open Floor docent en geeft ruim 20 jaar les in dans en beweging als bewustzijnsoefening. Zij is in dit specifiek thema persoonlijk opgeleid door Andrea Juhan, PhD en founder Open Floor.