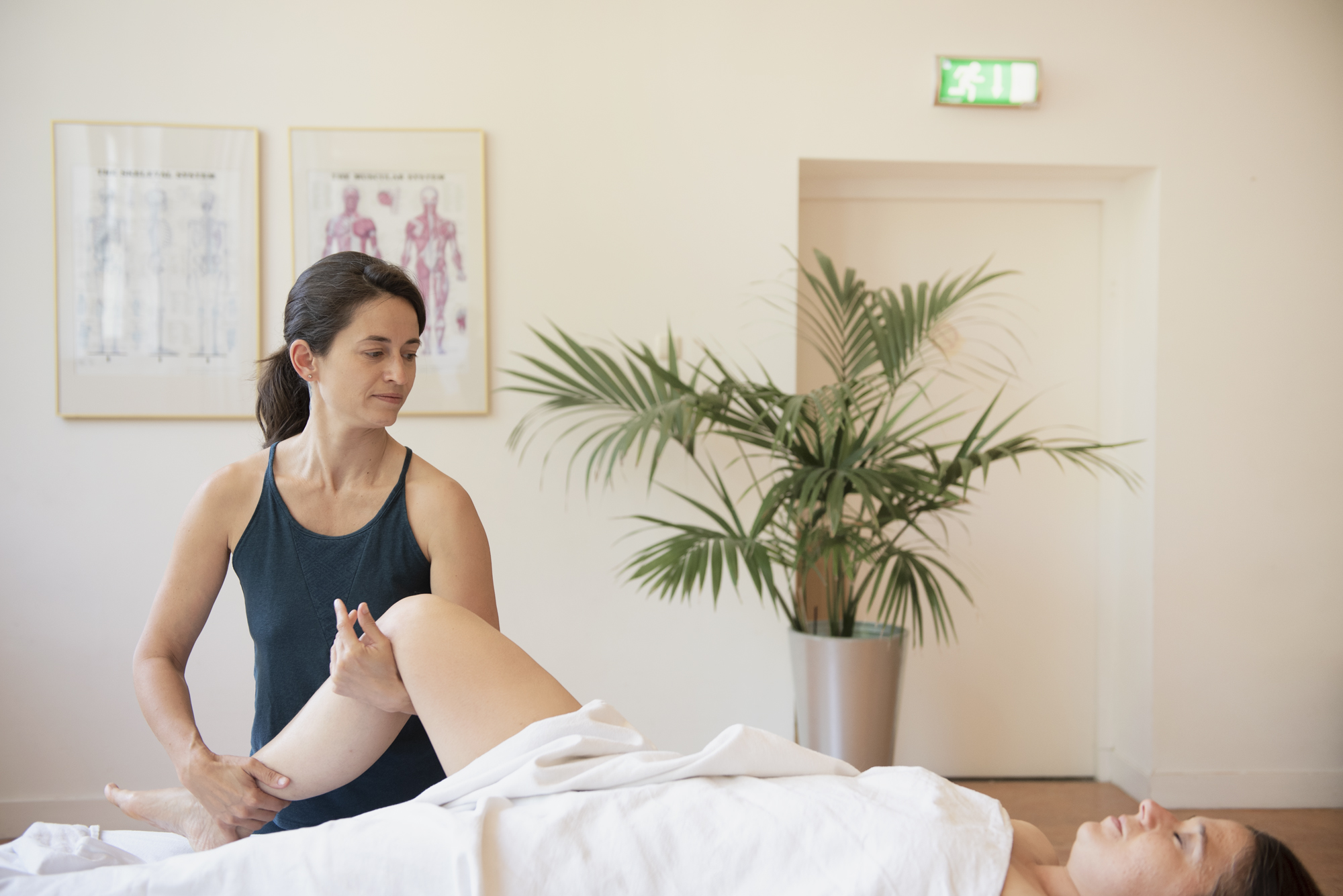 Opleiding massagetherapie
Massagetherapie geef je vanuit jezelf De opleiding massagetherapie is een beroepsgerichte, veelzijdige en diepgaande training in verschillende massagetechnieken en bewegingsvormen, lichaamswerk en massagetherapie. Gedegen vakbekwaamheid, kennis van lichaamsstructuren, integratie van…
| | |
| --- | --- |
| Kosten | |
| Startdata | 13 september, 22 september |
Massagetherapie geef je vanuit jezelf
De opleiding massagetherapie is een beroepsgerichte, veelzijdige en diepgaande training in verschillende massagetechnieken en bewegingsvormen, lichaamswerk en massagetherapie. Gedegen vakbekwaamheid, kennis van lichaamsstructuren, integratie van technieken en aandacht voor je persoonlijke ontwikkeling vormen samen een uniek geheel. Naast massage is beweging een wezenlijk onderdeel binnen de opleiding.
Hoe is de vakopleiding ingericht?
Het eerste studiejaar bestaat uit een uitgebreid en afgerond geheel voor holistische massage en kan los gevolgd worden als Basisjaar Massagetherapie. Het jaar wordt afgesloten met een certificaat.
De volgende 3 studiejaren bieden een geïntegreerd curriculum vanuit de bodymind traditie; een holistische visie op lichaamswerk en (psycho)therapie. Er wordt uitgegaan dat lichaam en geest een ondeelbaar geheel zijn en dat beide aspecten elkaar beïnvloeden. Alle onuitgedrukte emoties, innerlijke conflicten, psychische en lichamelijke kwetsuren worden via het lichaam tot uitdrukking gebracht en kunnen via het lichaam letterlijk en figuurlijk 'aangeraakt' worden en in beweging komen. Beweging is een essentiële en aangeboren kwaliteit voor een vitaal lichaam.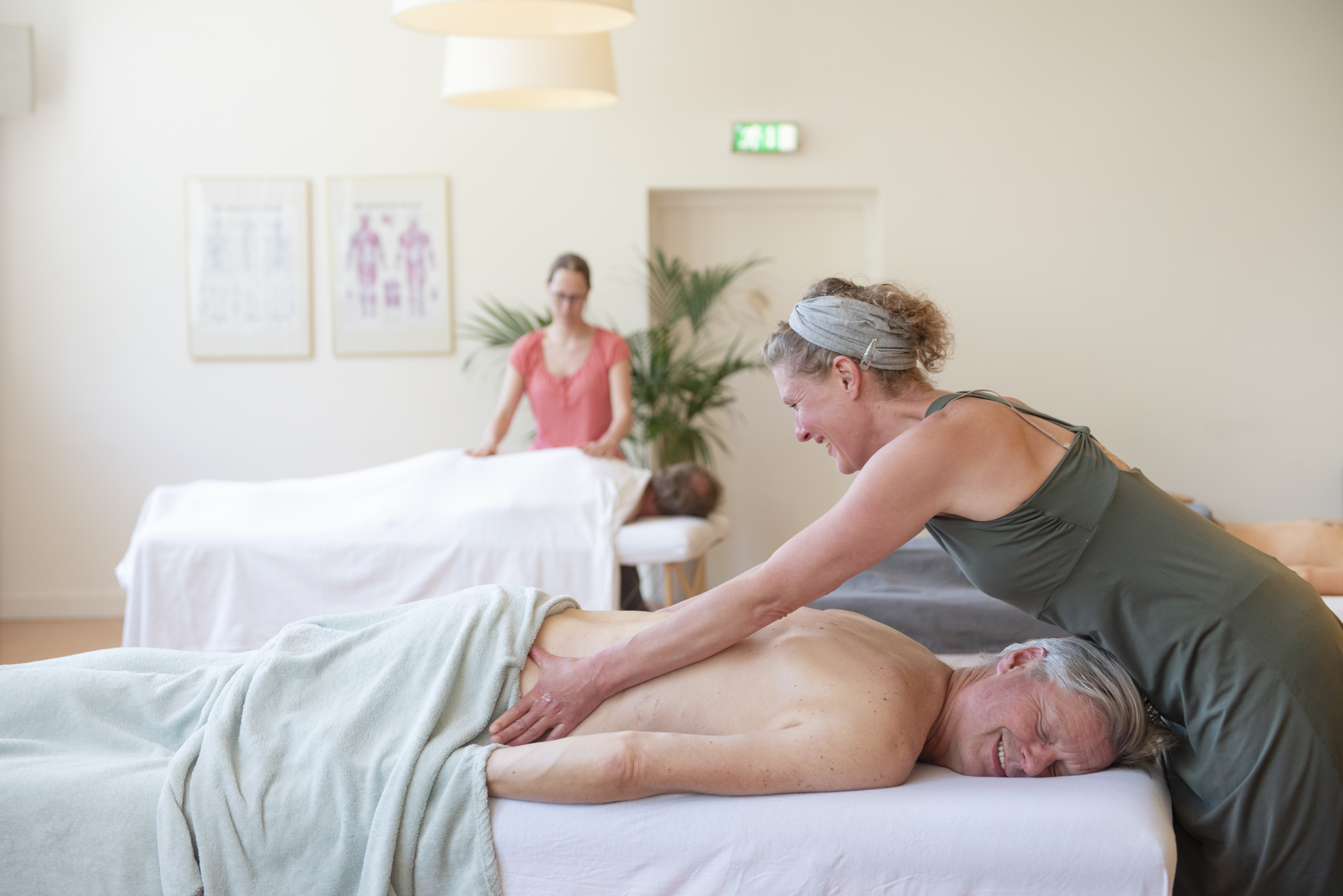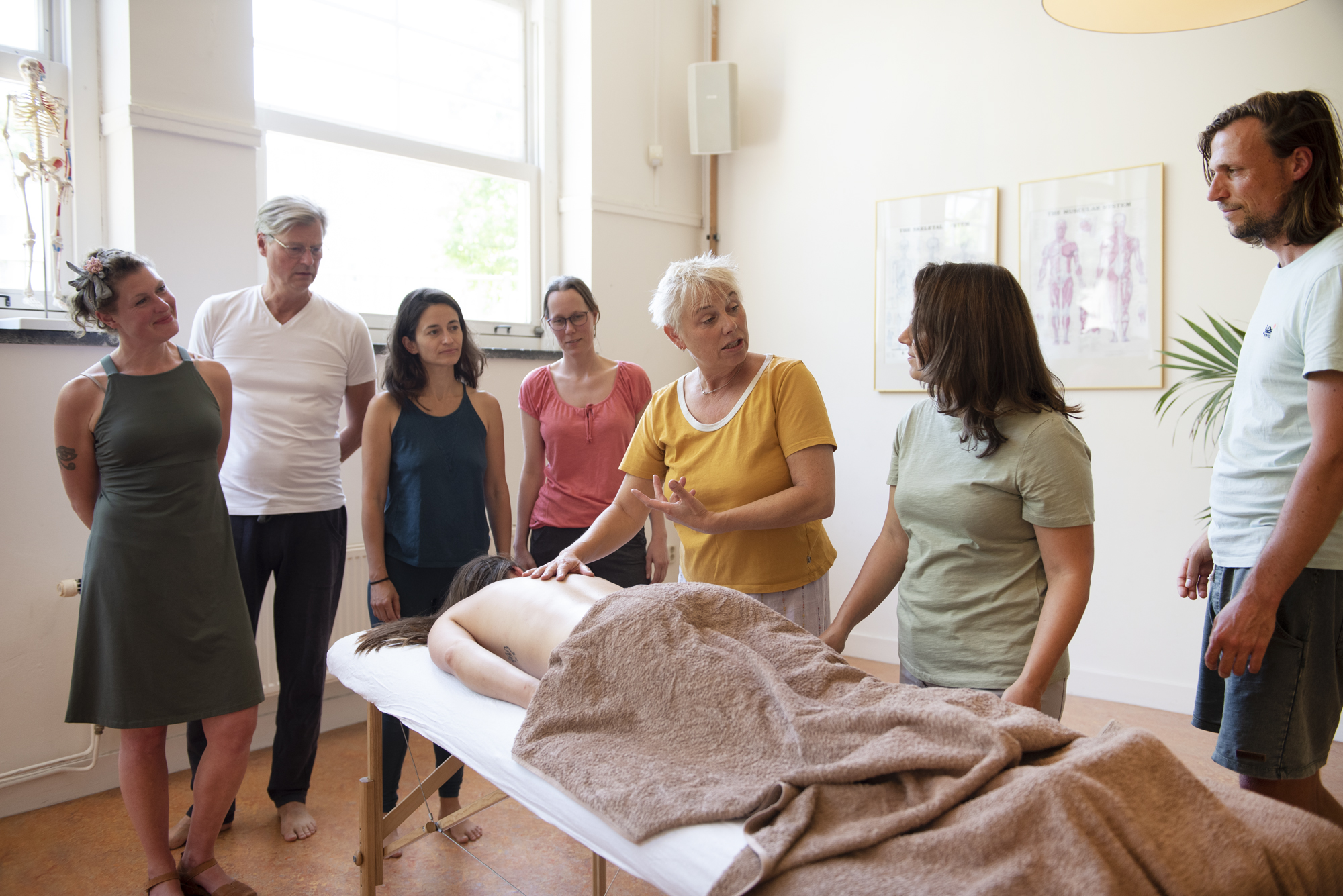 Wat ga je leren?
Vakken zijn o.a. holistische massage, bewegings-en stretchingstechnieken, diepe weefsel massage, massage en gezondheid, (ervaringsgerichte) anatomie en palpatie, bewegingseducatie, therapeutische vorming, ademwerk en beroepsoriëntatie.
Op ervaringsgerichte wijze worden verschillende bodymind tradities geïntroduceerd. Persoonlijke ontwikkeling en aandacht voor het eigen lichaam lopen als een rode draad door de lessen heen. Er wordt aangemoedigd tot zelfonderzoek en reflectie, individueel of met mede-studenten. Ondersteunende lesonderdelen voor bewustwording in lichaam en geest zijn: meditatie, intervisie, stretching en beweging, bewegingsanalyse en ademwerk.
De vakopleiding duurt in totaal 4 jaar in deeltijd en start in september 2022. Lessen worden ongeveer ééns per twee weken gepland in of rondom het weekend. Reken op zo'n 8 – 10 uur per week voor oefenen en studeren, naast de lessen die je volgt.