Een hormonale terugblik op 2022
De slag der hormonen
Ken Wilber noemt in zijn boek 'Een korte geschiedenis van de mensheid' (aanrader) het hormoon testosteron "het voortplanten en vermoorden hormoon" (OK, hij zegt letterlijk "fuck it or kill it"). Ook heeft hij gezegd: "Civilization is a competition to overcome testosterone." Ik moest eraan denken toen ik de Oudejaarsconferentie van Claudia de Breij zag. Ze had het over de gevallen sterren van 2022. Een hele lijst van celebrities is van het voetstuk gedonderd. De meesten waren mannen maar ook wel een paar vrouwen die in het afgelopen jaar grensoverschrijdend gedrag zouden hebben vertoond.
Over grenzen gaan
Seksueel grensoverschrijdend maar ook een aantal qua agressie. De Ali B's en de Mathijssen zeg maar. Al dient de volledigheid te vermelden dat niemand nog veroordeeld is. En dat ga ik ook niet doen. Ik geef net als Ken Wilber, de schuld aan het hormoon testosteron. Sowieso creert testosteron een hoger libido en stemmingswisselingen.
Vrijwel alles in de evolutie heeft zijn functie of in ieder geval zijn bestaansrecht. Testosteron zorgt er volgens Wilber voor dat het nageslacht de grootste kans heeft om voort te bestaan. Zoveel mogelijk voortplanten en alle concurrentie vermoorden. Net als de leeuw die de welpjes van zijn voortganger schijnt te doden. Zo heeft de moeder alle aandacht in hem en zijn nageslacht. Wat daardoor weer meer overlevingskansen heeft.
MAVO 2 niveau
In de huidige maatschappij worden er in rap tempo andere eisen gesteld om te overleven. Je ziet het ook aan de talloze leiderschapstrainingen. Vroeger had je een grote bek nodig en moest je met de vuist op tafel slaan. "Volg mij!" en iedereen vroeg waarheen in plaats van waarom. Nu dien je als leider empathisch te zijn, faciliterend en supportive. Jezelf wegcijferen en je personeel laten stralen. Nou daar heb je met je testosteron niks aan. Je testosteron vraagt zich of hoe jij in godsnaam met dit MAVO 2 niveau aan durft te komen!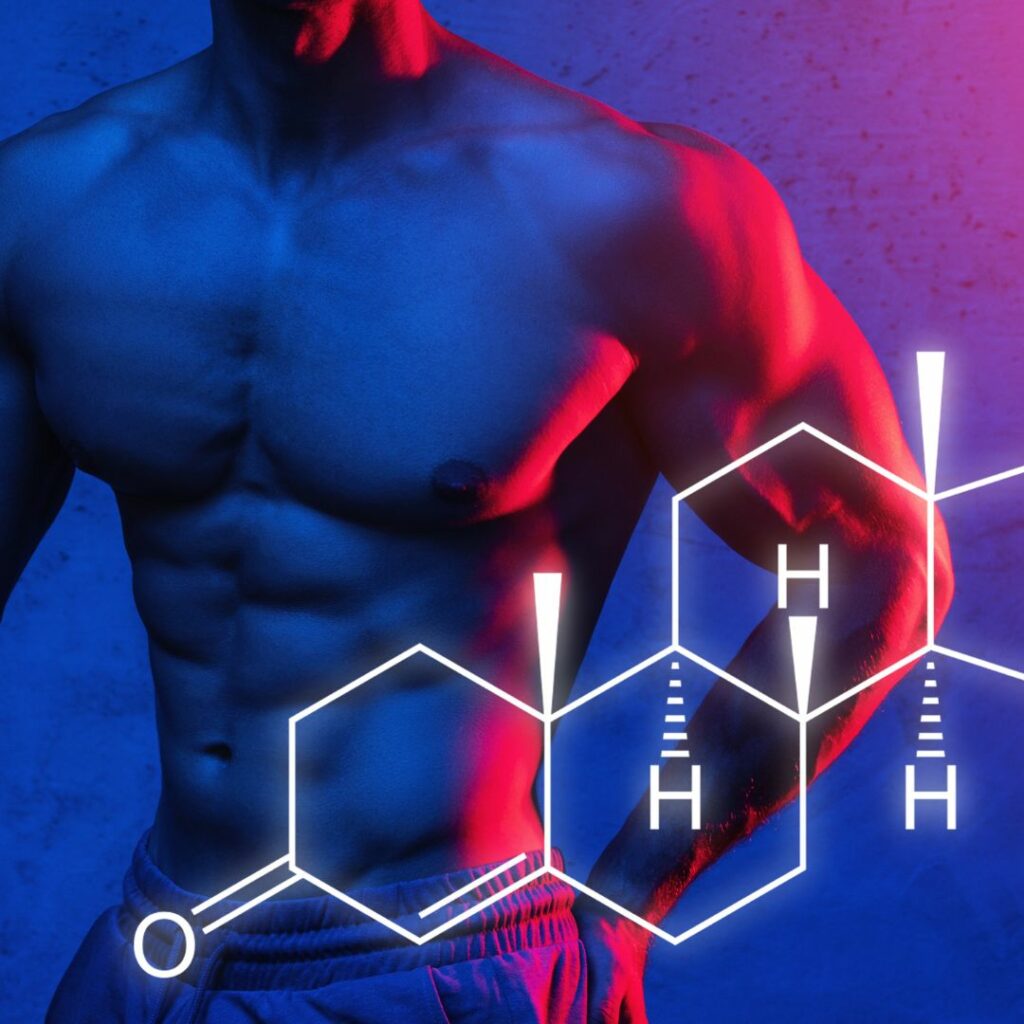 Nee als er 1 ding duidelijk wordt is het dat we als maatschappij hier niet meer in mee gaan. En dat is voor de een makkelijker dan de ander. De maatschappij is bezig om testosteron te overwinnen. Oxytocine, het knuffelhormoon, daar hebben we meer van nodig. Oxytocine is veel meer een verbindend hormoon wat bijvoorbeeld vrijkomt bij borstvoeding, vrijen, verbinden. Ook al is oxytocine niet zaligmakend.
Bewust in balans
Uiteindelijk is het weer zaak om balans te vinden. Als persoon en als maatschappij. Als testosteron bijdraagt aan voortplanting dan mag het, met mate, best deze tijd overleven. In het boek 'How to manage your DICK' waarin DICK 'uiteraard' staat voor Destructive Impulses Cyber Kynetics geeft Sean O'Reilly aan dat je testosteron naar binnen kunt keren en ombuigen tot positieve, krachtige energie die je hogere chakra's kan voeden.
En net zoals je bij mindfulness leert dat je niet je gedachtes bent, bij lichaamswerk dat je niet je emoties bent zodat je er los naar kunt kijken, ben je ook niet je hormonen.
Stefan van Rossum