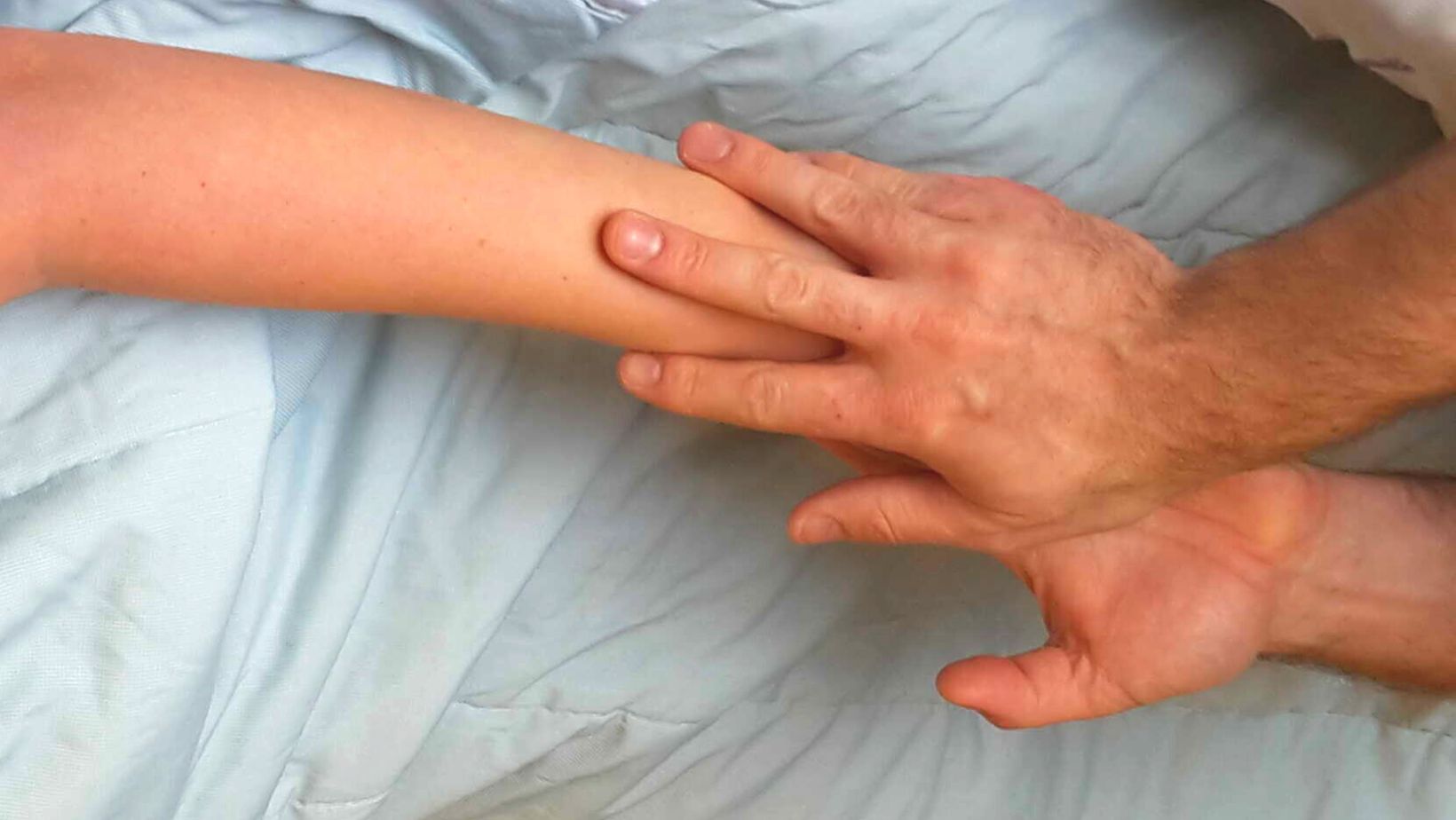 Het verschil tussen aanraken en voelen
Echolocatie
Een vleermuis kan niet zien maar vliegt op een soort radar. Echolocatie heet dat. "Echolocatie wordt gebruikt om de plaats van obstakels te kunnen bepalen, of om een prooi of roofdieren te kunnen "zien". Aldus Wikipedia. Zo kan de vleermuis rondvliegen en allerlei voedsel uit de lucht plukken en voorkomt het dat het tegen muren opvliegt.
Als masseur of massagetherapeut doe je eigenlijk hetzelfde. Je doet iets bij een lijf én je registreert wat je doet, hoe het voelt wat je doet, hoe het oppervlakte of weefsel voelt qua structuur, temperatuur, etc. En je registreert wat het effect is op wat je doet. Je bent dus continue tweeweg (efferent en afferent) aan het werk. Zenden en ontvangen.
Betty Martin
Betty Martin schrijft in haar boek 'the wheel of consent' over het verschil. Je bent de hele dag bezig dingen op te pakken en aan te raken. Maar ga eens zitten en voel eens bewust wat je aanraakt. Hoe voelt het om een appel aan te raken of je telefoon? Het doet bijna denken aan de klassieke mindfulness oefening waarbij je heel bewust een rozijn gaat eten. Eerst houdt je de rozijn in je hand en voel je het gewicht en de structuur. Als je iets voelt, wordt het een hele andere ervaring. Dit geldt natuurlijk ook als je gaat masseren. Als voeler heb je een veel bredere ervaring en ben je nog bewuster van waar je contact mee maakt. Het is een verdieping van je aanraking en maakt dat je nog meer kan inspelen op je cliënt.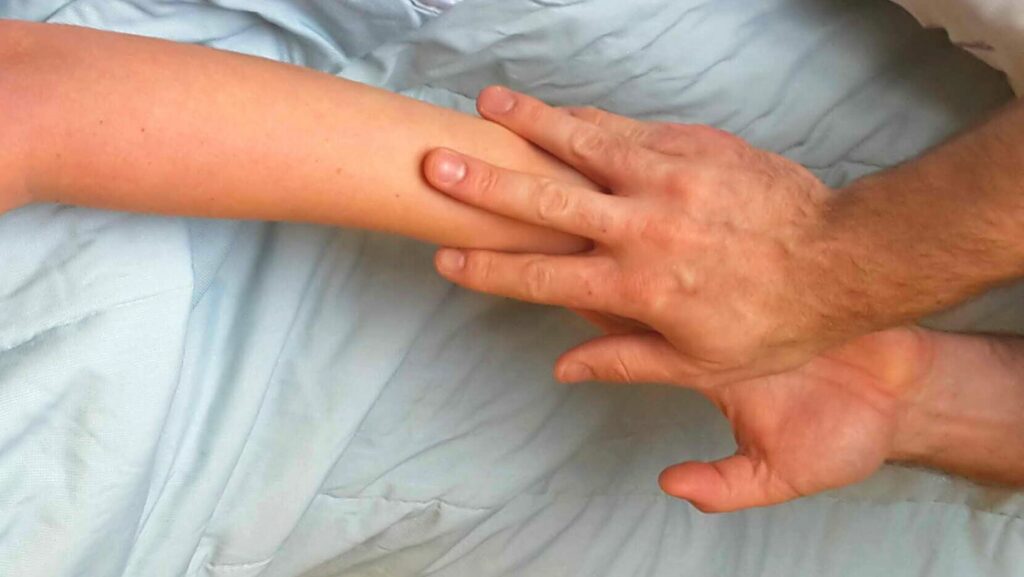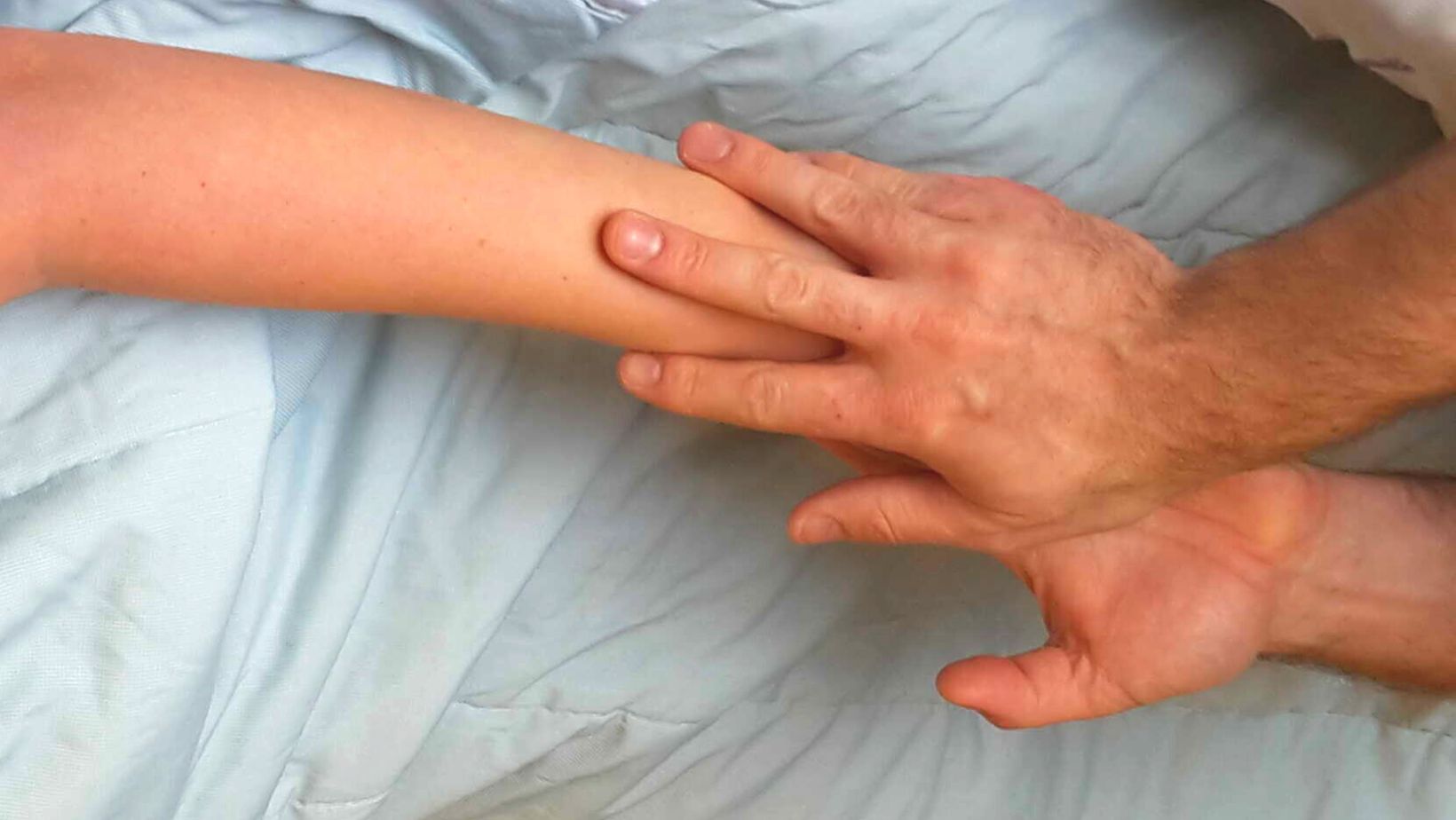 Als ontvanger kan je aangeraakt of gevoeld worden. Een aanraking is een contact van iemand die iets bij je doet. Voelen is iemand die contact met je lijf maakt en ondertussen voelt wat er gebeurt. Als enthousiast massagebezoeker heb ik wel eens dat ik ergens lig en denk: "alles doet de masseur (m/v) goed. Ik heb er ook zin in maar toch mis ik iets….". Nu bedenk ik me dat het misschien het verschil is tussen voelen en aanraken.
De essentie van voelend masseren is dat je veel meer verbinding ervaart. Met jezelf en elkaar.
PS: hier kun je de podcast met Betty Martin bekijken of beluisteren.