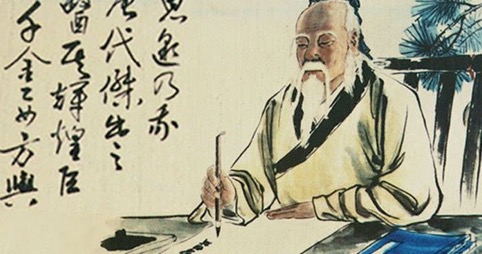 Onze gastdocent uit Wuhan
Sinds enige weken hebben we een hele bijzondere gastdocent uit China. Een veeleisende docent waardoor we o.a. het hele curriculum moeten aanpassen. Met volledige carte blanche waardoor we niet weten wanneer het reguliere lesrooster weer opgepakt kan worden.

Welk vak geeft hij dan?
Dat is voor iedereen verschillend maar wij zouden het scharen onder therapeutische ontwikkeling. Voor sommigen is het een les acceptatie, voor anderen vertrouwen. De een leert stilstaan bij het moment, de ander leert iets over de eigen frustraties. Voor sommigen vallen alle plannen in duigen en voor anderen komt er rust in de tent. Zo verwacht men ook over 9 maanden meer baby's en over enkele maanden meer scheidingen.
Loslaten, Accepteren, Vertrouwen, Bewustzijn, Overgave. Het zijn de basislessen voor velen van ons.

Omdenken
Als je de mogelijkheid hebt kun je eens bij jezelf kijken wat deze situatie met jou doet en waar je tegenaan loopt. Het zou zomaar een bekend thema van je kunnen zijn.
Bij mij komt de angst op 'doe ik het wel goed?' als studenten me vragen wat onze visie of lange termijnstrategie is. "Stefan je moet nu daadkrachtig en sterk zijn" zegt mijn innerlijke autoritaire deel kritisch. Wees een standvastige generaal voor je troepen! Sommige studenten spreken dat deel aan en ik word er hoogst onzeker van. Ik heb namelijk geen idee. Hoe lang gaat het duren, wanneer mogen we weer bij elkaar komen? Niemand weet het eigenlijk toch?
Behalve, zou je kunnen zeggen, onze gastdocent uit China.

De leraar verschijnt…
Dat brengt me op (is het ook Chinees?) een gezegde: "de leraar verschijnt als de student er klaar voor is". Als mensheid staan we voor een grote les. Hopelijk leren we ervan. Voor mijn gevoel hebben we de afgelopen jaren al eerder soortgelijke docenten gehad: SARS, Q koorts, vogelgriep, etc. Tenminste we kunnen er wat van leren. We kunnen ook wachten tot het overvliegt en doorgaan.
Het zal allebei gebeuren.

Een leven lang leren
Als mensheid zijn we allereerst nogal onverschillig als we geconfronteerd worden met grote uitdagingen. De volgende stap is paniek. Maar voor wat?
Als persoon kun je bij jezelf te rade gaan wat jouw les is. Bij mij gaat het om vertrouwen. Ik merkte dat ik persoonlijk geraakt werd door iemand die vond dat ik deze crisis niet voortvarend genoeg was aangegaan. "Je doet het niet goed" hoorde ik.
Is dat nieuw voor mij? Nee, zolang ik me kan herinneren is dat een hardnekkige overtuiging. Alleen dit keer kon ik zien dat dit niet echt gezegd werd. Het ging niet eens over mij. Het ging over de angsten van een ander. Iemand die houvast zocht. Wat ik me ook goed kan voorstellen.
Dit keer kon ik voor het eerst door mijn overtuiging heen kijken en iemand steun bieden die houvast zoekt.

Dankzij, onze gastdocent uit Wuhan!

Stefan van Rossum

Disclaimer!
Het is natuurlijk niet mijn bedoeling om mensen te kwetsen die op een of andere manier met de tragische gevolgen van het coronavirus te maken hebben (gehad). Jullie wens ik veel sterkte!