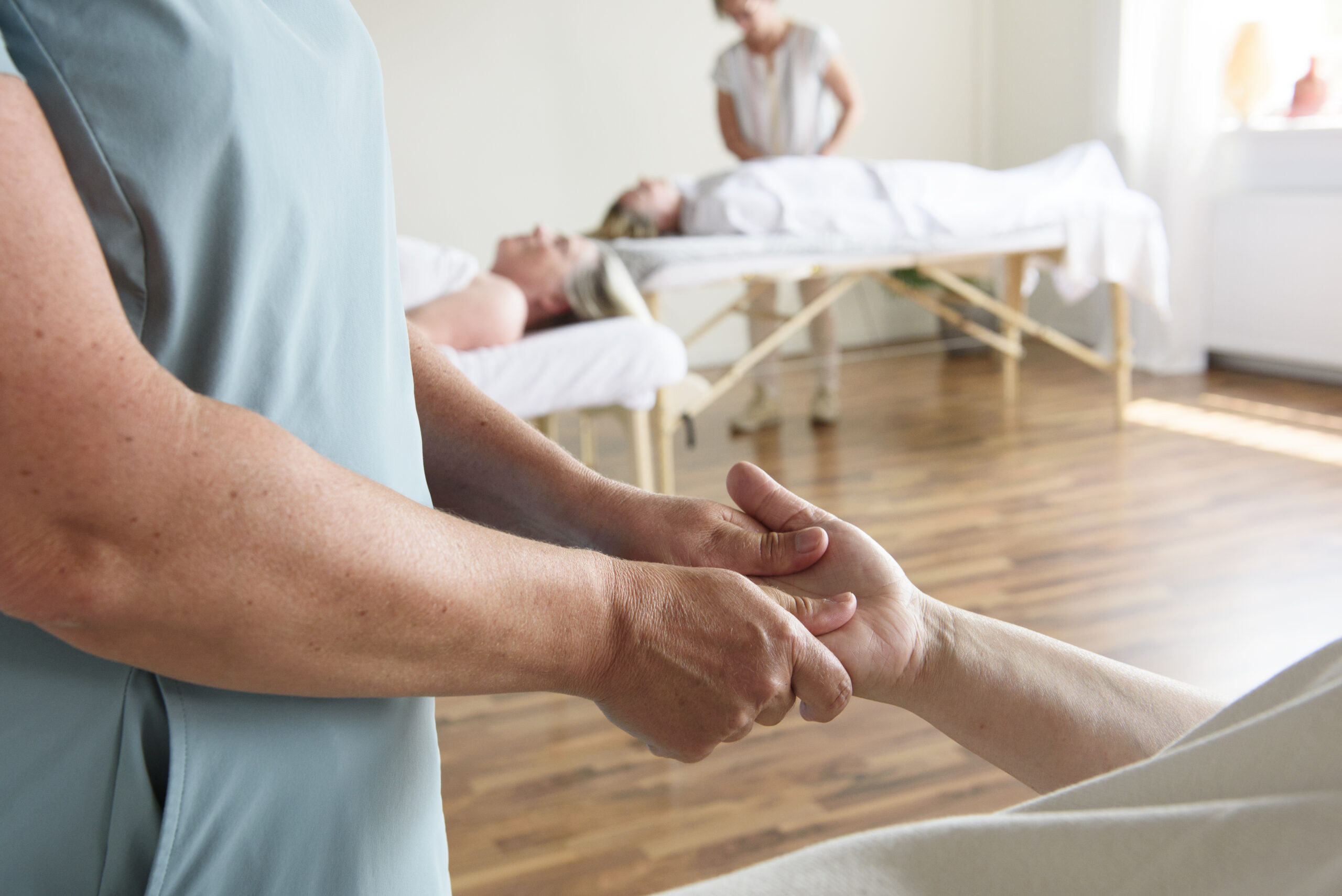 Handmassages in de zorg; aandacht voor de mens
Handmassages bij Spaarne Gasthuis
Afgelopen week mocht ik weer de cursus handmassages leren geven aan de vrijwilligers van het Spaarne Gasthuis (ziekenhuizen in Haarlem en Hoofddorp). Daar kun je als gast (je bent geen patiënt maar gast) een massage krijgen. Vorig jaar zijn we gestart met een pilot en die is uitstekend bevallen. Vrijwilligers leren een volledige handmassage geven van twee keer 15 minuten (totaal dus 30 minuten). Ze masseren de onderarm, handpalm, handrug en vingers. Daarbij leren ze de lekkerste massagetechnieken en kunnen ze masseren met of zonder olie.
Het ziekenhuis levert overigens de olie voor de handmassage en elk flesje olie wordt bij de gast achtergelaten. Dat is hygiënisch maar ook een leuk cadeautje en een goede uitnodiging om zelf je handen nog eens te masseren.
Bijzonder; handmassages
Hoe bijzonder dat er nu ook in ziekenhuizen massages worden gegeven. Ik hoor geregeld van buitenlandse therapeuten dat ze verrast zijn dat wij als progressief land zo achterlopen met onze aanvullende zorg (of complementaire zorg). In veel landen wordt er al nauw samengewerkt tussen massagetherapeuten en reguliere zorg. Nederland lijkt toch wat calvinistisch of anderszins terughoudend als het hier op aankomt. Maar het begin is gemaakt.
Van wieg tot graf
In het ziekenhuis kom je het leven in al zijn puurheid of rauwheid tegen. Zo hebben de vrijwilligers een mevrouw gemasseerd die de eerste weeën kreeg tot iemand die dezelfde dag was overleden. Het mooie is dat je met je massage er altijd voor iemand kan zijn. Er hoeft niet gepraat te worden (mag wel). Je hoeft alleen maar te zijn. Dat zijn de magische momenten waar je het voor doet als je handmassages geeft. Ik ben nog altijd dankbaar dat ik een goede kennis met slokdarmkanker tot het laatst toe kon masseren (op de stoel). Praten ging niet meer, aanraken wel.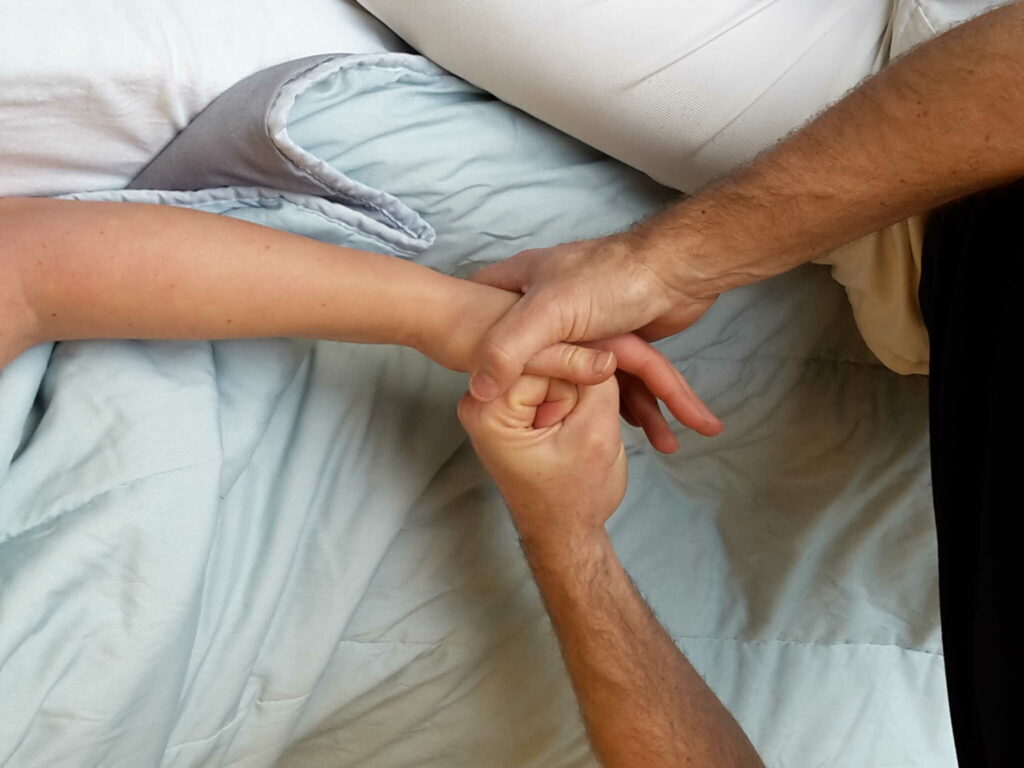 Bouwvakkers onder elkaar
Eén van de ervaringen van de vrijwilligers die me raakte was de gepensioneerde voorman die nu een gast masseerde die in de bouw werkte. Omdat de vrijwilliger kon meepraten over de bouw, liet de bouwvakker zich gewillig masseren. Hij vond het heerlijk. Ik zag ze al zitten: twee stoere, volwassen mannen uit de bouw die een massage uitwisselen. Daar wordt ik warm en hoopvol van. Vooral nu we zoveel verhalen horen van mensen die ongewenst aangeraakt worden (#metoo).
Het is goed om in deze tijden masseur/ massagetherapeut te zijn.

Wil je ook handmassages leren geven? In de zorg of als uitbreiding/ verdieping van je diensten? Leer de 'Spaarne handmassage' in deze cursus.