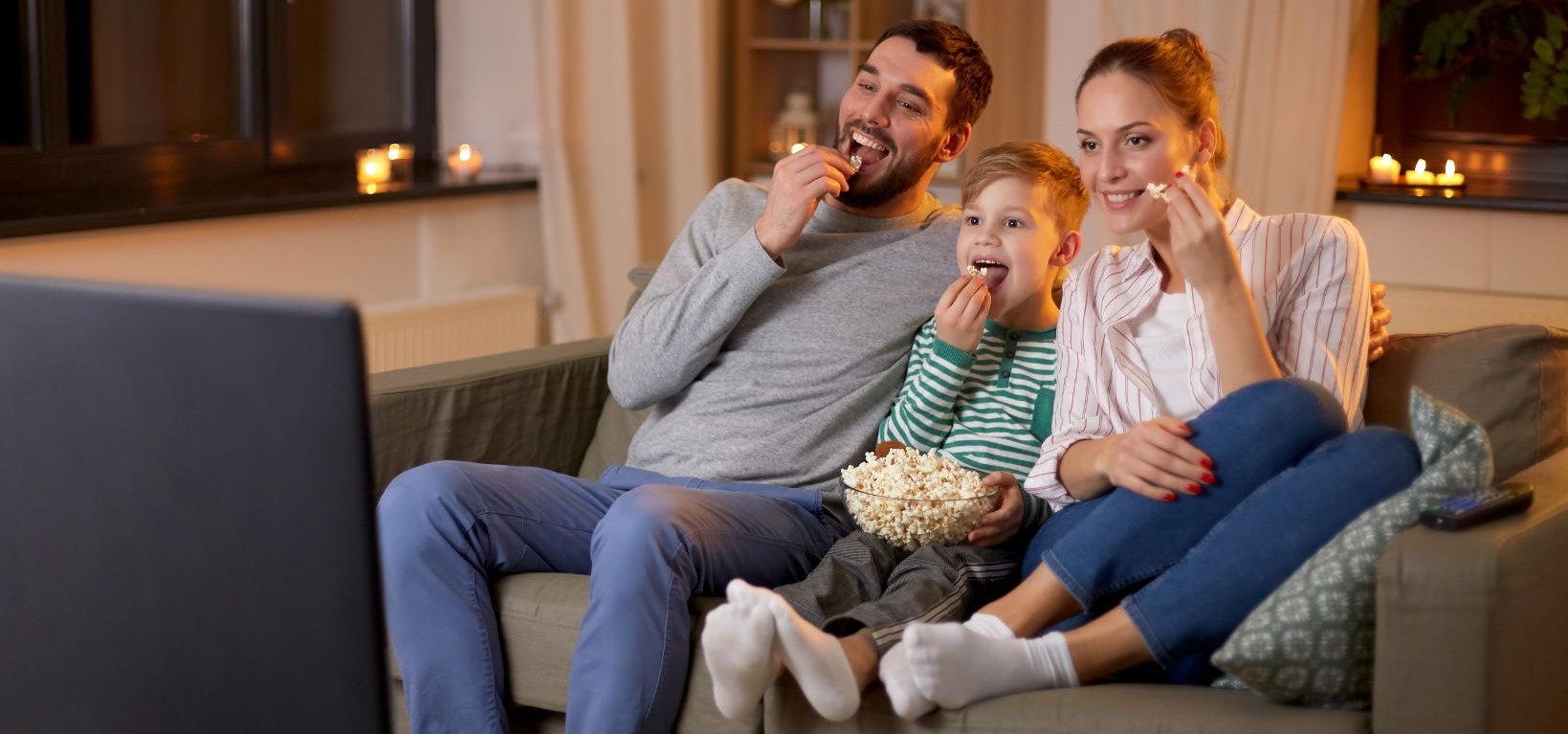 Laatst was ik op een meeting voor duurzame ondernemers. We zaten met allerlei sociale, ideologische bedrijven. Grote en klein. We hadden het over de impact van je bedrijf. Tony Chocolonely wil bijvoorbeeld niet alleen profit maken maar heeft ook een doel (purpose). De profit van Tony is het aantal verkochte chocoladerepen maar de purpose is een slaafvrije chocoladehandel. Als je dan profit en purpose vermenigvuldigt kom je op de jmpact die je als bedrijf maakt. Bij Tony is de impact van de verkochte repen dat ze zoveel extra geld aan boeren hebben kunnen uitbetalen. Een ander voorbeeld dat werd gegeven was de impact die Netflix wil halen. In het begin wilden ze  zoveel mogelijk abonnees. Nu willen ze dat de abonnees een bepaald aantal uren per dag of week Netflix kijken.
De duurzame ondernemers kwamen direct in opstand. TV kijken is toch niet goed? Nu is Netflix natuurlijk ook geen wereldverbeteraar. Maar is Netflixen eigenlijk wel zo slecht?
Ik gaf aan dat wij als gezin geregeld filmavond hebben, wat een hoogtepunt voor de kids is. Er wordt popcorn gemaakt, een gezellige familiefilm uitgekozen en papa en mama mogen dan niet op hun telefoon kijken anders vinden ze het niet meer leuk. Dat werd niet positief ontvangen. "Ga een spelletje spelen met je kinderen" vond iemand.
Ik kom uit de tijd dat TV er alleen s 'avonds en op woensdagmiddag was en dat TV kijken slecht voor je was. "ga naar buiten of pak een boek" hoor ik mijn moeder zeggen. In plaats van verveeld voor de buis hangen. Het druist misschien ook wel in tegen onze calvinistische inborst om zomaar inactief te zijn. Nu zijn de tijden veranderd en is TV kijken misschien de minst slechte optie van alles wat je als kind kunt doen. De fysiologische belasting van de kids als ze op hun tablet gamen is vele malen ongezonder dan op de bank hangend TV kijken; voorovergebogen starend naar een klein scherm. Of op de telefoon al swipend met de duimen.
Thomas Metzinger beschreef in zijn boek 'De Egotunnel, hersenonderzoek en de mythe van het zelf' dat stellen in de loop der jaren zo naar elkaar toe groeien dat ze soms een eenheid lijken door elke nacht naast elkaar in hetzelfde bed te slapen. Onbewust wisselen we allerlei 'informatie' uit en worden we samen één. Juist als we samen niks doen. Net als met het gezin op de bank.
Onze filmavonden, soms ook op een regenachtige zondagmiddag, brengt ons gezin eigenlijk het dichtstbij wat onze mede zoogdieren allemaal graag doen. Lekker tegen elkaar aan hangen en niks doen. Beetje herkauwen of hangen. De balans tussen actie en ontspanning is bij de dieren 1 op 7. Dus 1 uur inspanning en dan 7 uur niks doen. Welk mens leeft volgens dit ritme wat in de rest van de zoogdierenwereld gewoongoed is?
Onze kinderen drinken in één keer hun limonade op en kruipen op en tussen ons in. Even turen we gezamenlijk anderhalf uur naar hetzelfde scherm. Zonder iets te doen of te hoeven. Eigenlijk is het nog helemaal zo slecht nog niet dat TV kijken.
Stefan van Rossum