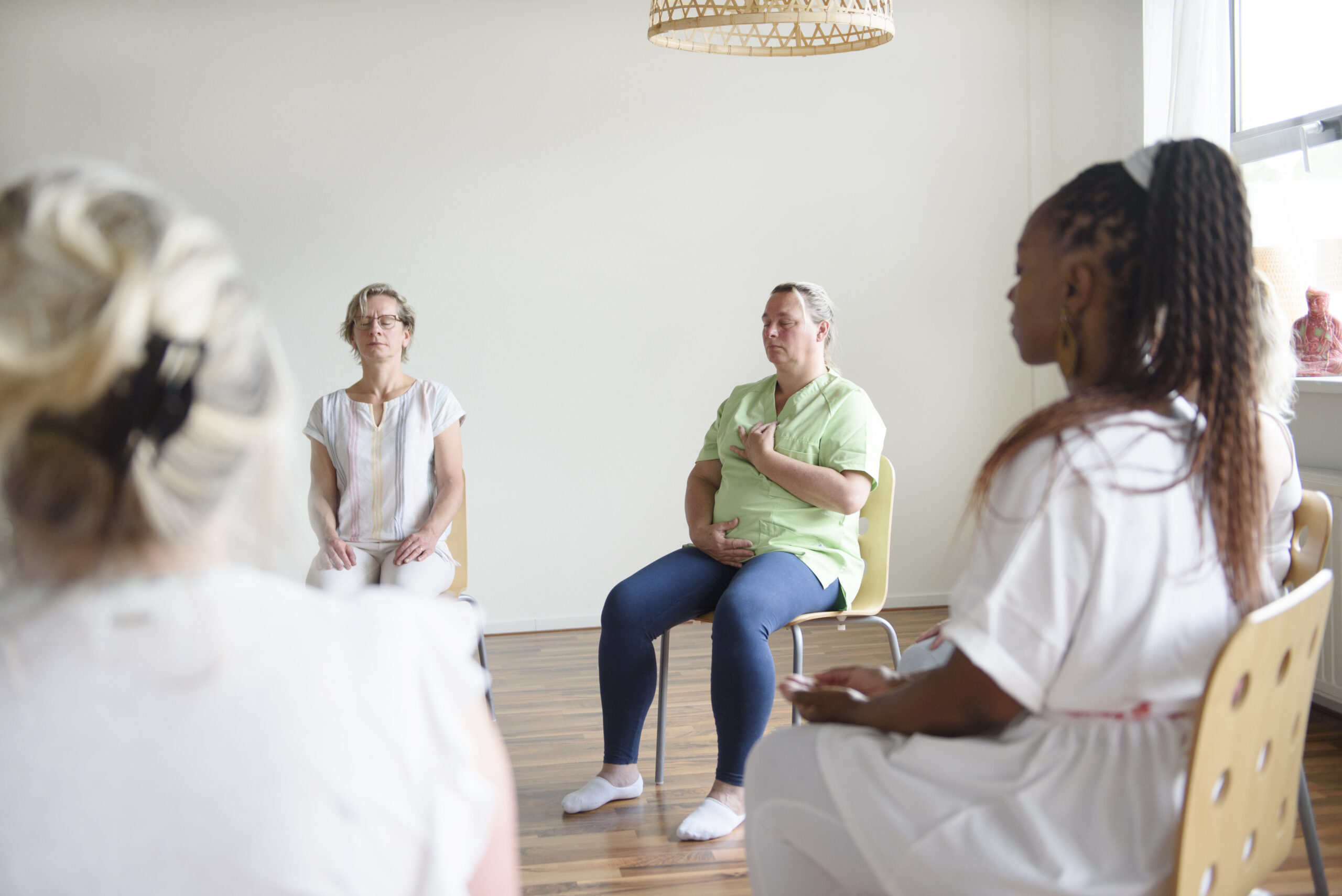 Wat is lichaamsgeoriënteerde therapie?
Lichaamsgeoriënteerde therapie
Bij lichaamsgeoriënteerde therapie wordt op de eerste plaats gezocht naar de lichamelijke basisstructuur, waarmee we gevoels- en gedachtepatronen in stand houden. Die is te vinden in onder andere onbewuste spierspanning, houdingsafwijkingen, ademhalings- en bewegingspatronen. In de therapie wordt uitgegaan van de functionele eenheid van lichaam en ziel (psyche). Er is dus altijd een wisselwerking tussen die twee. Door goed naar het lichaam te kijken kan de therapeut dus ook een indruk krijgen van de onderliggende problematiek op emotioneel gebied
Waarom lichaamsgeoriënteerde therapie?
In de structuur van het lichaam is de fysieke neerslag terug te vinden van de erfelijkheid, de opvoeding en het milieu. Door ons lichaam te (her-)ontdekken en te beïnvloeden door middel van ademhaling, oefening, massage en beweging, kunnen onbewuste energieën en emoties vrijkomen die een verdere bewustwording en ontwikkeling mogelijk maken. Chronische lichamelijke of psychische klachten kunnen doorbroken worden en eindelijk 'hun verhaal' gaan vertellen. Oude en verdrongen pijn kan verwerkt gaan worden en lang opgekropte woede of verdriet kunnen 'thuis worden gebracht' waar ze oorspronkelijk zijn ontstaan.
In lichaamsgeoriënteerde therapie komen vaak oude
vastzittende gevoelens uit eerdere perioden in het leven
vrij. De therapeut helpt om de geschikte lichamelijke en
emotionele expressie en verwerking te vinden.
Daarna ontstaat er ruimte en energie voor nieuwe
gevoelens en ideeën. Je oorspronkelijke vrije, levendige
en nieuwsgierige natuur komt weer tot je beschikking
voor je huidige leven en interesses.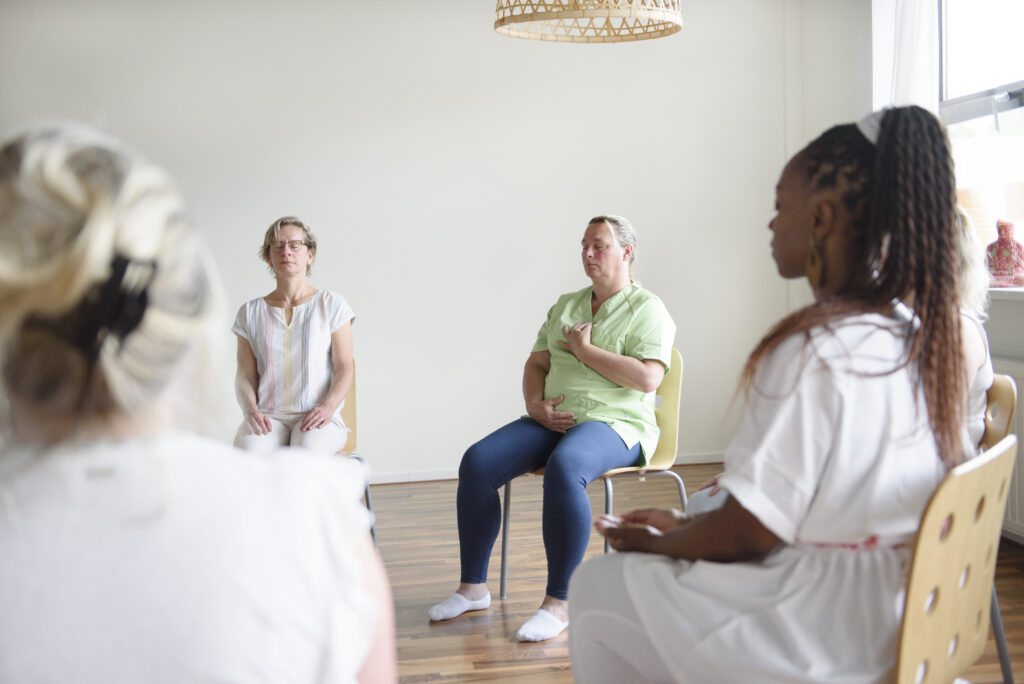 Bij verandering is het lichaam het uitgangspunt
Ons lichaam geeft steeds aan wie we zijn, wat we allemaal hebben meegemaakt, waar we nog mee zitten en wat aandacht nodig heeft. Wanneer we middels therapie willen veranderen, dan is ons lichaam een vaak confronterend, maar ook zeer betrouwbaar uitgangspunt en tegelijk een concreet en toetsbaar criterium voor verbetering.
Het veranderingsproces beoogt in het algemeen een toegenomen innerlijke rust, een positiever zelfbeeld, een realistischer beeld van de anderen en de wereld en een duidelijker besef van identiteit en doel in het leven. Met lichaamsgeoriënteerde therapie worden deze innerlijke veranderingen tot in lichaamshouding, energieniveau, gezondheid en uitstraling voelbaar en zichtbaar.
Wil je meer leren over lichaamsgeoriënteerde therapie? Bekijk dan deze opleiding of luister de Esoterra podcast.