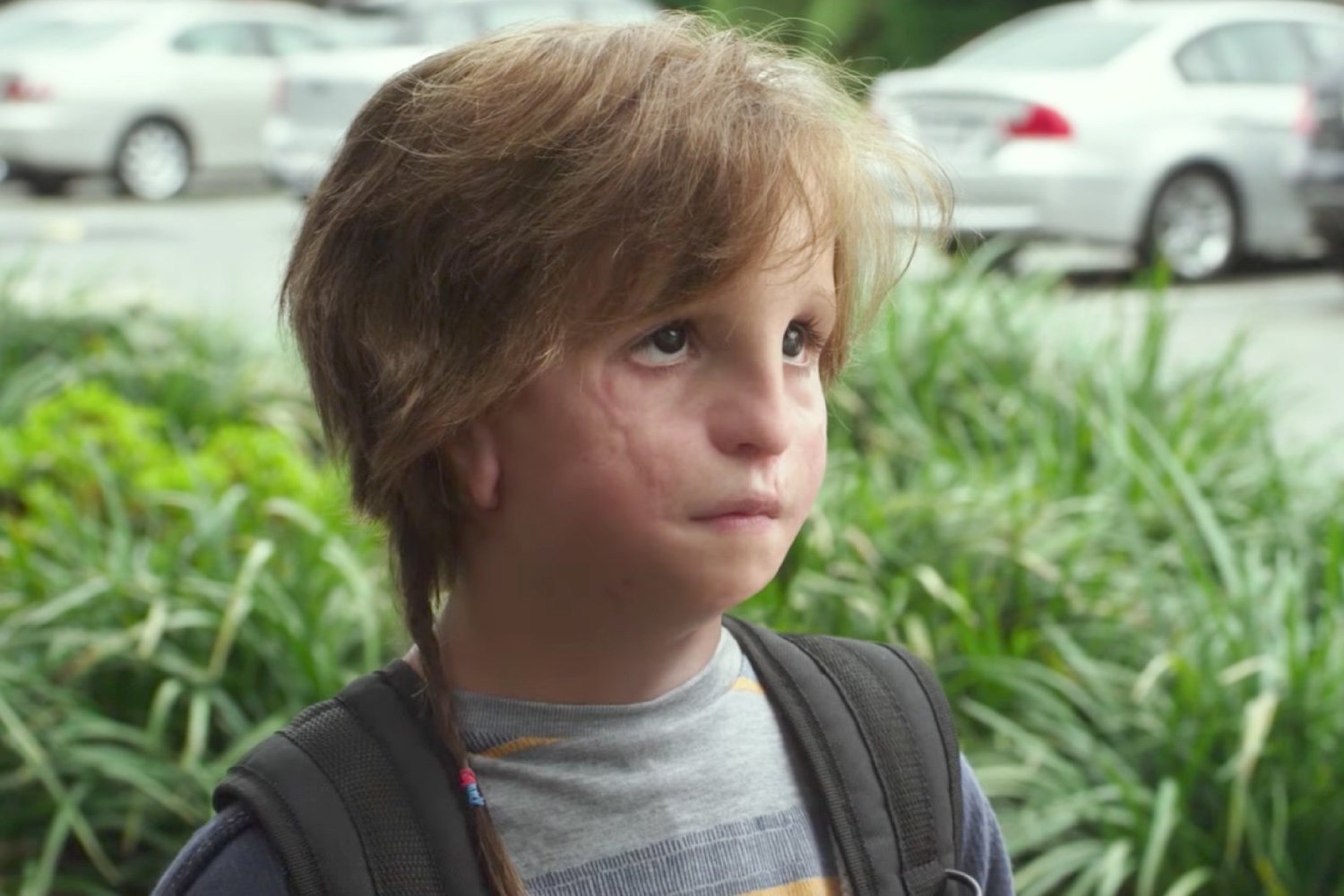 Littekens van buiten, littekens van binnen
Op Netflix is nu de film 'Wonder' te zien. Ik keek hem afgelopen zondag met mijn twee zoons van 8 en 9. Wonder is gelabeld als familiefilm dus ideaal om samen op de bank te hangen en zelfgemaakte popcorn te eten.
De film gaat over een jongetje dat met een afwijking in zijn gezicht wordt geboren en hij moet diverse malen geopereerd worden om te kunnen overleven. Daarbij is zijn gezicht vervormd. Iets wat je meteen ziet. Littekens, rare oren en hangende ogen. Als je hem ziet, valt het meteen op. Dan hebben we als mens twee primaire reacties; we schrikken en blijven geschrokken staren of we schrikken en kijken snel weg. Kinderen plagen hem en hij loopt het liefst met een helm van een ruimtepak op over straat. Zijn favoriete dag is Halloween want dan kan hij verkleed als de rest en onherkenbaar over straat en is hij, eindelijk, net als de andere mensen.
Ik vroeg me af waarom ik zo geraakt werd door de film. Ik heb geen enkele afwijking aan mijn lijf. Wat me raakte was dat het me zo duidelijk werd dat we allemaal, en ik ook, littekens oplopen en daarmee te dealen hebben. Sommige zijn zichtbaar, andere niet. Sommige komen direct bij je geboorte, andere veel later. Ze ontstaan door je ouders, je broer of zus, ooms, tantes, klasgenoten of wildvreemden. En veel littekens komen van onszelf. Zelf ben ik niet altijd even aardig tegen mezelf geweest en was veel van wat ik deed stom, lomp of achterlijk.
Het jochie uit de film had het nadeel dat zijn littekens direct zichtbaar waren. De buitenwereld reageerde daar op. De helm van zijn astronautenpak droeg hij tegen de bescherming van de buitenwereld. Maar in de loop der jaren had hij door de reacties van de buitenwereld ook flinke littekens van binnen gekregen. Gelukkig werd hij door zijn klasgenootjes steeds meer geaccepteerd en leefde hij in de film nog lang en gelukkig. Hopelijk kunnen zijn littekens aan de binnenkant ook wat verzachten en meegroeien al zal hij nog vaak in pijnlijke situaties komen.
Iedereen is getekend door het leven. Vaak doen we ons best om die juist zo min mogelijk te laten zien en komen we pas naar buiten als iedereen verkleed is.