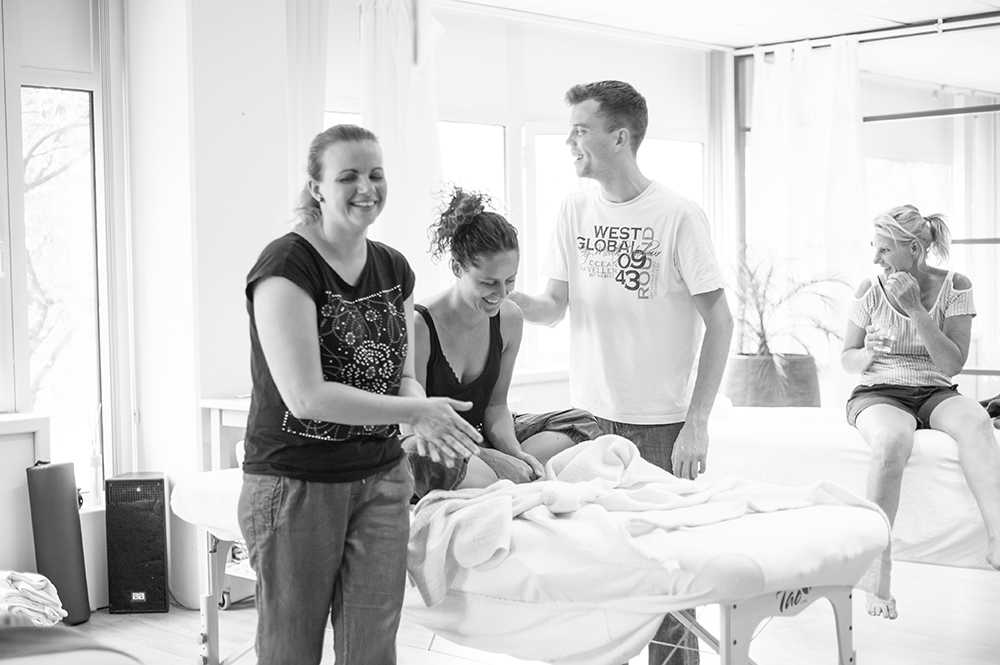 Zing, vecht, huil, bid, lig…
Het jongetje onder de trap
Al vele jaren vertel ik in de les over het laserquest avontuur van mij en mijn neefjes. Hoog tijd om het verhaal eens op papier te zetten. Want het gaat niet alleen over een onbekend jochie. Het gaat over mij en over iedereen die zich hierin herkent.
Jaren geleden ging ik met mijn drie neefjes laserquesten. Je trekt dan een speciaal harnas over je romp aan. Daarop zitten lichtjes en sensoren die afgaan als er op geschoten wordt. Geladen met een lasergun moet je zoveel mogelijk anderen raken en zelf zo min mogelijk geraakt worden. Dit alles vindt plaats in een donkere ruimte met herrie, rook en zwaailichten.
Spring, dans, ren, schreeuw!
Met twaalf andere rondspringende kinderen mochten we eindelijk de ruimte in. Het commando 'niet rennen' was aan dovemansoren besteed. Alle kids sprongen de donkere hal in om de beste plek te vinden waar je de vijand kon bestoken. Na 10 seconden ging er een bel en stonden de laserguns aan. Het spel was begonnen!
Vijftien minuten lang werd iedereen door elkaar beschoten. We renden, doken, sprongen en gilden door de ruimte heen alsof ons leven er vanaf hing. Iedereen had een bijnaam en op je pistool kon je zien wie je geraakt had of wie jou raakte. "Ah, weer Terminator. Wie is Terminator??"
Achter dozen of bovenaan de trap; alles is een mogelijke hinderlaag of een goede plek om anderen op te wachten. Veel te snel ging de buzzer. Het spel was voorbij. Met bezwete, rode hoofden liepen we weer terug naar de 'control room'. Daar kregen we de uitslag. En antwoord op de vragen: wie had er gewonnen en wie had wie het meest beschoten?
Alle kinderen waren oververhit en uitgelaten, op één na. Een jongetje kwam eruit zoals hij erin ging. Vol trots vertelde hij dat hij direct naast de ingang onder een trap is gaan zitten en daar de hele tijd heeft gewacht.
Niet geraakt!
"Niemand heeft me geraakt. Helemaal niemand." Het jochie had 0 punten. Terwijl de rest van de kids hele veldslagen hadden uitgevochten met elkaar, was dit jongetje ongedeerd gebleven. Geen enkele ontmoeting, geen enkel gevaar, geen enkele punt en geen enkele keer geraakt! Gedurende het hele spel had het jongetje gewacht tot het over was. Zorgen dat het niet geraakt werd.
Tja dat raakte me wel. Ik ken namelijk ook zo'n jochie onder de trap die af en toe meer bedreigingen ziet dan kansen. Die nieuwe ontmoetingen uit de weg gaat. Die vanuit angst leeft. Dat bang is voor wat er allemaal fout kan gaan in plaats van ervaringen opdoen. Een kindje dat liever niet geraakt wordt of andere mensen raakt. Een jongetje onder de trap…
Massagetherapie heeft mij destijds geholpen om me bewust te worden van deze gevoelens en ook de diepe behoefte om aan te raken en geraakt te worden. Soms pijnlijk maar altijd 'alive'.