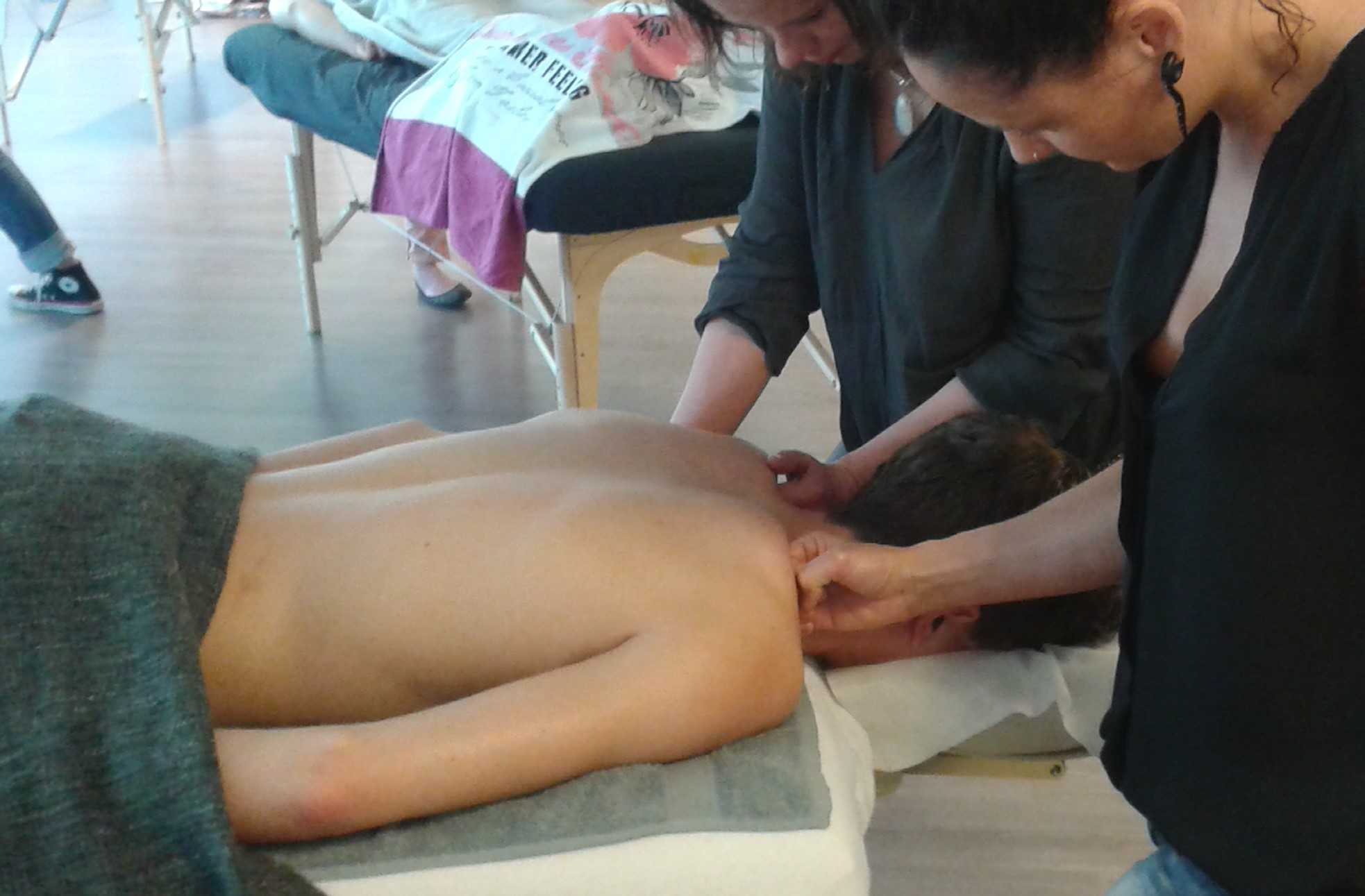 Pas op, begin niet aan massage, want je komt er nooit meer vanaf.
Hoe ben je in het vak van massage, massagetherapie of lichaamswerk gerold?
Tijdens de zesjarige opleiding Postural Integration maakte Pim Vree kennis met massage en met diep weefselmassage in het bijzonder. Aanvankelijk had ik vrijwel niets met de massagevakken maar uiteindelijk raakte mijn hart eraan verknocht zegt Pim. Ik startte mijn massagepraktijk in 1999, ontwikkelde daar de Vreeling deep tissue massage, ging daar intern les in geven en werd 'ontdekt' door een vaste klant van me: Stefan van Rossum.
Wat vind je zo bijzonder aan het vak van masseur/ massagetherapeut?
Aanraken. Dat vind ik nog steeds het meest bijzondere. Wat een eer dat je andere mensen mag aanraken en dat je via het aanraken de ander kan helpen (meer) bewust te worden van lichaam en geest. En hoe die twee met elkaar verbonden zijn.
Wat wil je de studenten meegeven?
Wat wil je de studenten meegeven?
Om te leren aanraken. Want welke techniek je ook uitvoert, het staat of valt met de kwaliteit van aanraken. Die kwaliteit gaat evenredig op met je niveau van zelfbewustzijn. Anders gezegd: hoe beter je jezelf kent hoe beter je de ander kunt aanraken. Niet voor niets besteed ik tijdens mijn lessen ruim tijd aan persoonlijke ontwikkeling en persoonlijke groei.
Achtergrond
Postural Integration (lichaamsgerichte psychotherapie)
Hypnotherapie
Rolfing (diep weefselmassage)
Pim's Praktijk
Pim heeft een eigen praktijk in Utrecht.
Pim's vakken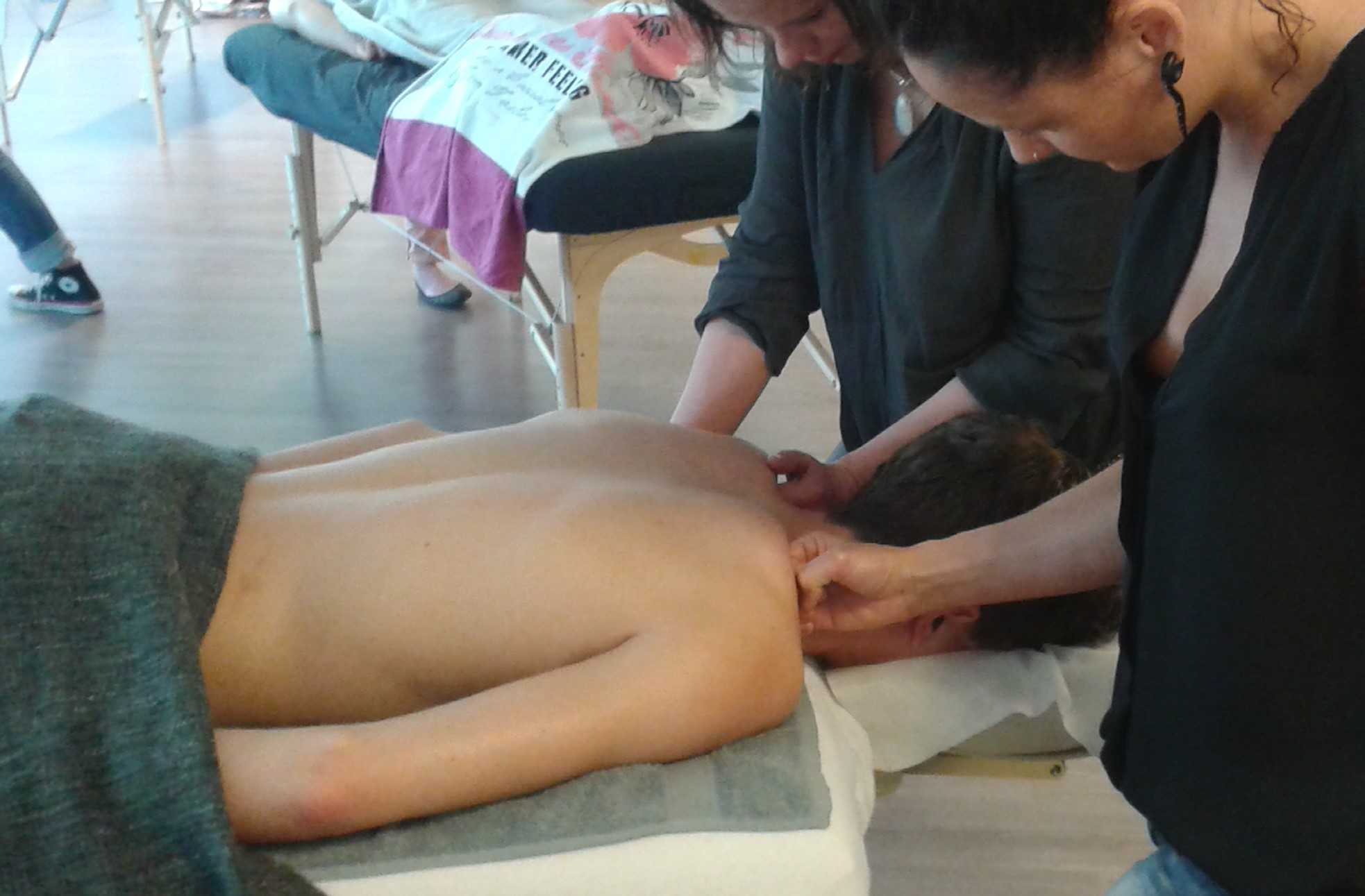 Cursus Vreeling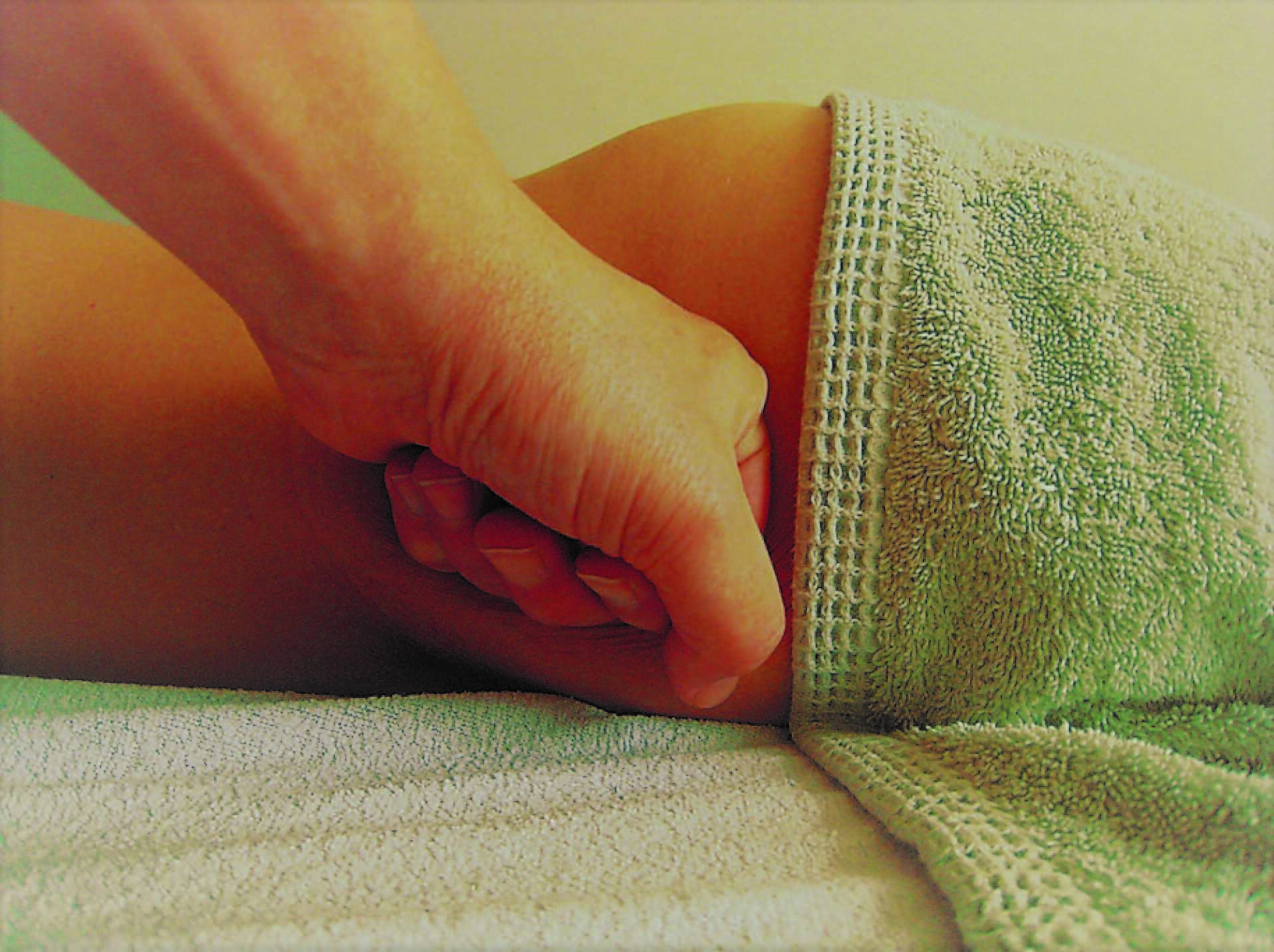 Opleiding Vreeling Therapist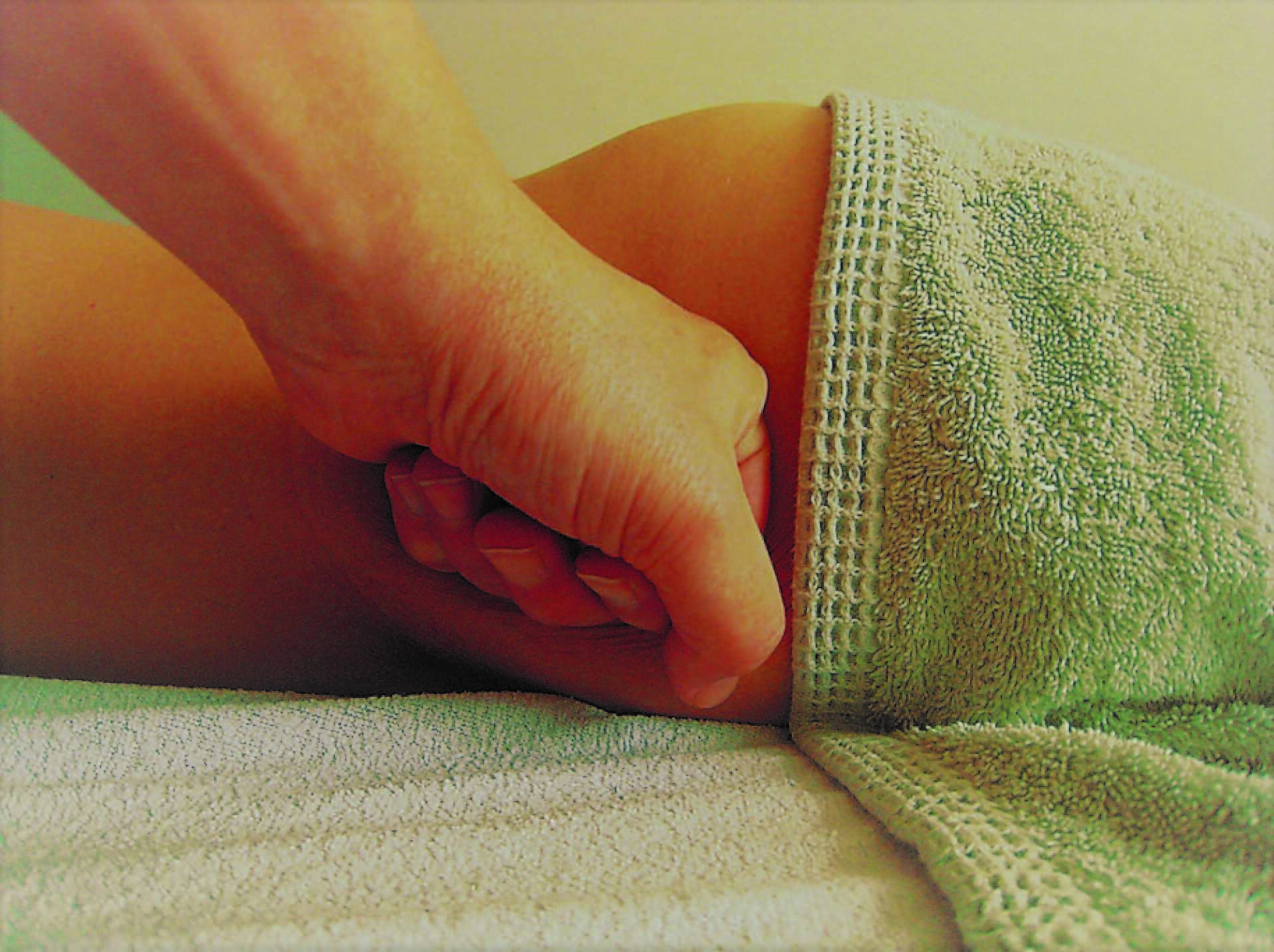 Boek: Vreeling, een bijzondere vorm van deep tissue massage