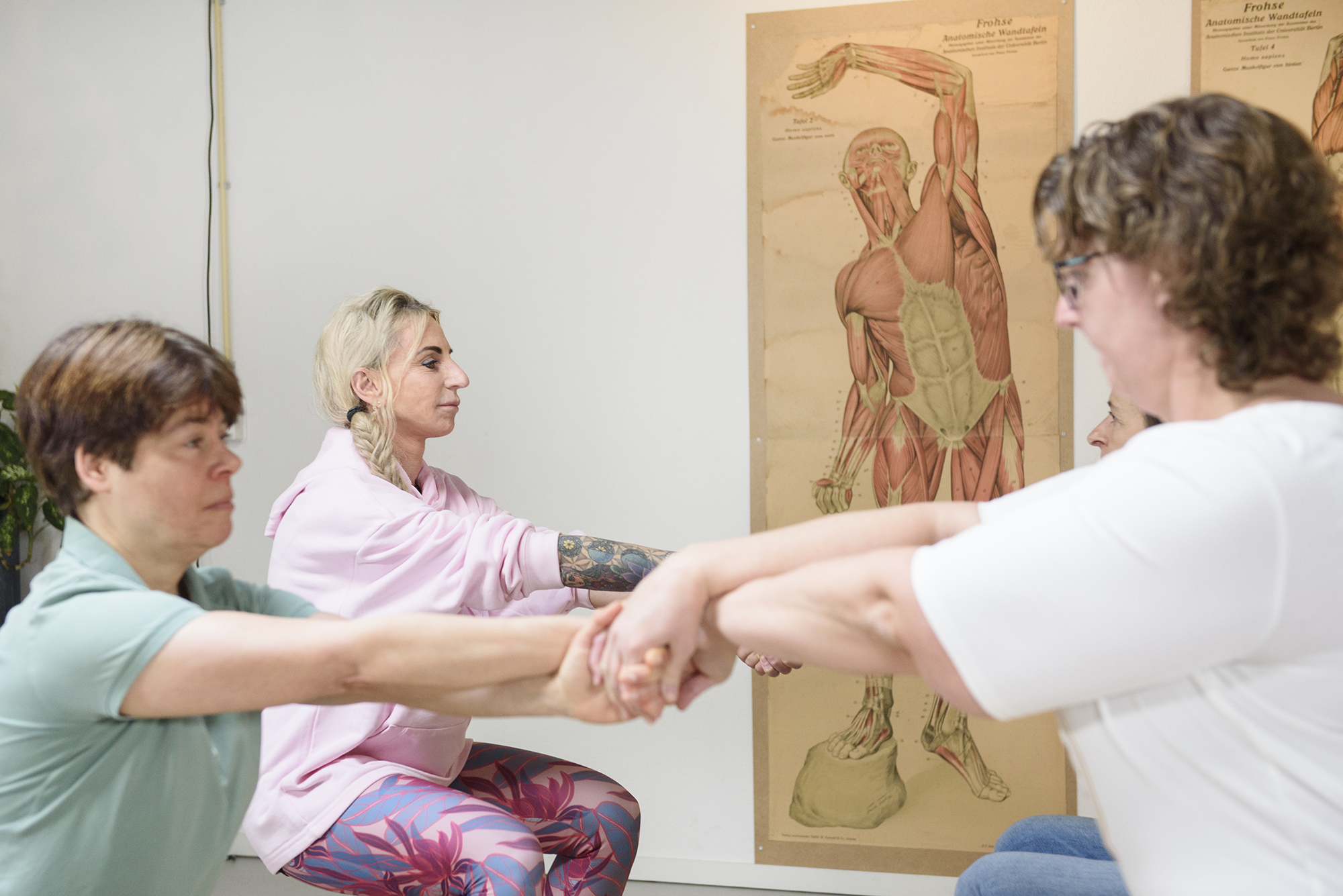 Monika Körschner; lichaamsbewustzijn
Monika Körschner danst al heel haar leven en volgde diverse trainingen waarbij dans met lichaamswerk, persoonlijke ontwikkeling en spiritualiteit werd verbonden. Sinds 1998 geeft zij les in dans en beweging als bewustzijnsoefening aan uiteenlopende doelgroepen. De laatste 13 jaar heeft zij zich gespecialiseerd in Embodied & Conscious Sexuality.
Naast haar werk als docent en trainer is ze tevens werkzaam binnen de non-profit organisatie Open Floor International (VS). Zowel binnen de overkoepelende afdeling Educational Programs als binnen de specifieke afdeling Embodiede Sexuality. Ook is ze betrokken bij de internationale docententraining als assistent en mentor.

Monika Körschner geeft bij Esoterra de cursus/ module intimiteit & seksualiteit o.a. in de opleiding bodymindcoach en lichaamgericht therapeut.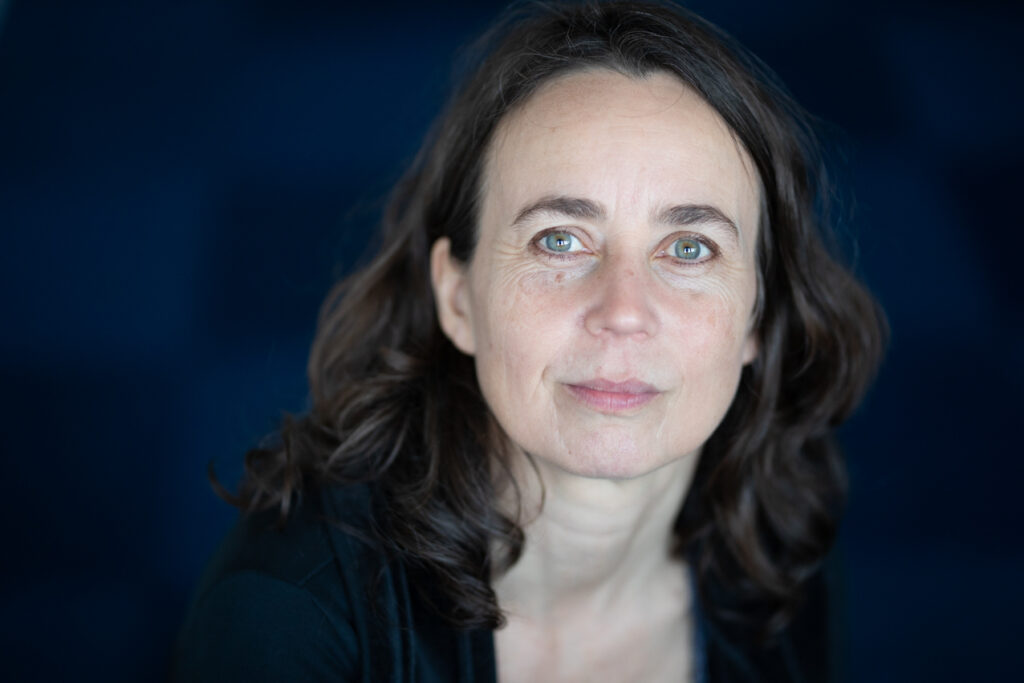 Monika Körschner over haar fascinatie
Monika Körschner: "Dansen is altijd een belangrijk deel van mijn leven geweest. Het was mijn redding in een onrustige kindertijd. Het was een heerlijke vooruitstrevende maar veilige wijze vriendschappen en seksualiteit te verkennen tijdens mijn tienertijd. Het bracht vele malen heling, inzichten en zingeving in mijn volwassen leven. Dansen houdt me in het hier en nu, authentiek, met beiden voeten op de grond, verbonden, nieuwsgierig en levendig.
Na zoveel jaren lesgeven ben ik nog steeds gefascineerd en geroerd dat het lichaam in beweging nooit liegt en ons altijd terugbrengt naar ons ware zelf en wezen. Ik hou ervan om een niet-oordelende open ruimte te creëren waar we keer op keer kunnen komen opdagen en ons welkom voelen om te bewegen met wat er is. Om een veilige creatieve omgeving te creëren waar we met mededogen en nieuwsgierigheid kunnen onderzoeken."
Achtergrond
Bewegingsexpressie in het Groepswerk (Post HBO)
Medicijnwerk & Oerdans docent
5Rhythms® docent (2008, VS, Gabrielle Roth)
Dancing for Birth docent (2013, Stephanie Larson)
OpenFloor Conscious Movement docent (2016, VS)
OpenFloor 'Libido Fundamentals' Embodied Sexuality docent (2017, VS, Andrea Juhan PhD)
Introductie 8-daagse en vervolggroepen, Centrum voor Tantra (2018 – heden)
Embodied Brain; Study in Compassion, Positivity and Resilience using Open Floor, Mindfulness Meditation, Self-Compassion, Inquiry and many elements in the area of Neuroscience/Interpersonal Neurobiology (2019-2021, Caitríona Nic Ghiollaphádraig , Ierland)
Like a Pro, Wheel of Consent (2022, VS, Betty Martin)
Wild Tantra Path of Awakening (2021 en 2022, Pema Gitama, The Kaula Heart of All)
Tantra training, Centrum voor Tantra (2022 – 2024)
Dance the Medicine Ecstatic DJ School Training (2022-2023, Bernice Raabis & Alex Sevilla)
Monika's praktijk
Onder de naam Embodied Dance of Life biedt Monika 5Rhythms, OpenFloor en Libido dansavonden, -ochtenden, meerdaagse workshops, jaargroepen en trainingen aan. Ieder aanbod is uniek en belicht diverse thema's. Daarnaast is zij coach, mentor en bied zij individuele begeleiding aan zwangeren.