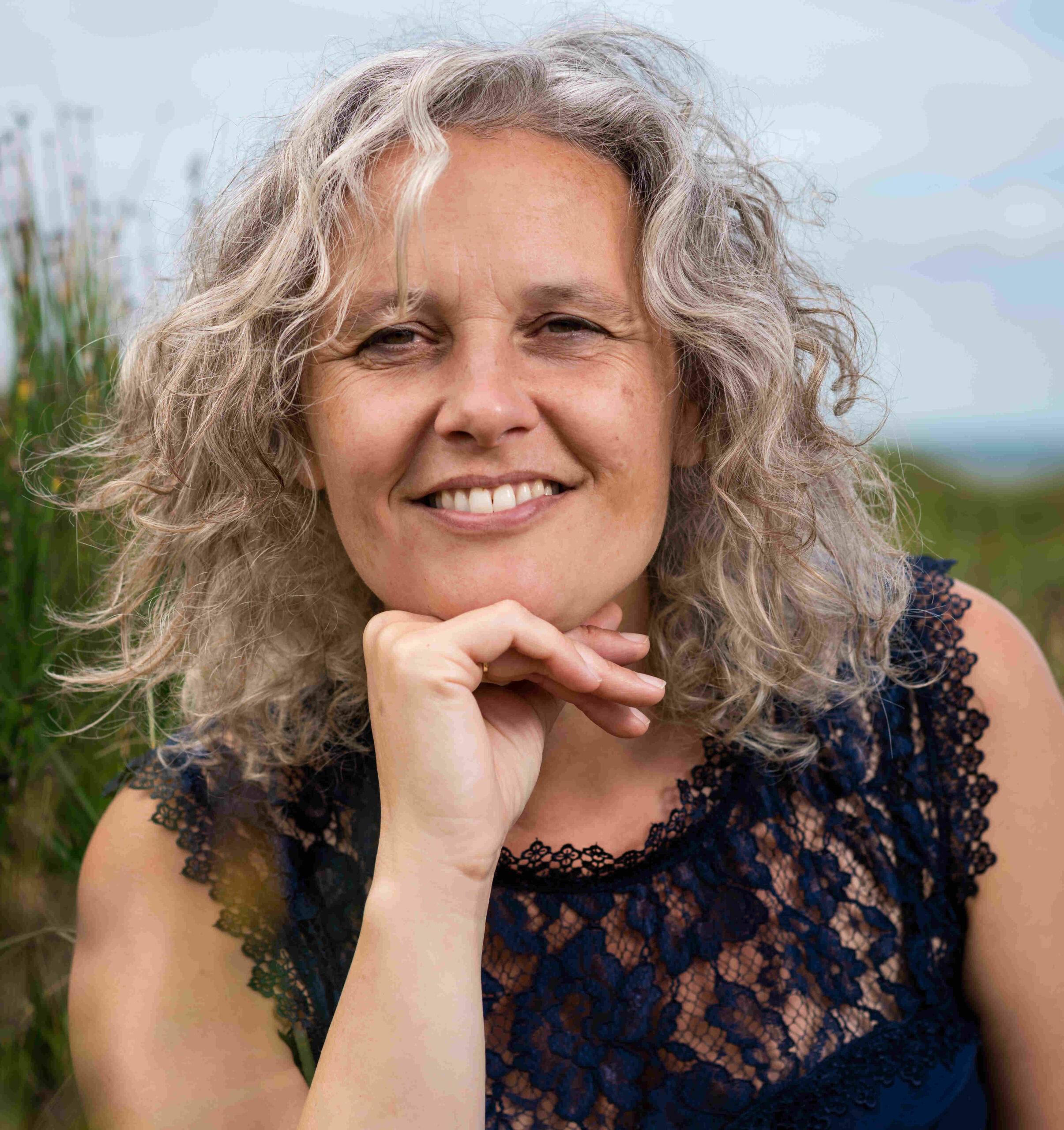 Breathwork met Marjon van Opijnen
Breathwork met Marjon van Opijnen
Breathwork of gewoon op zijn Nederlands Ademwerk. In deze podcast spreek ik met Marjon van Opijnen. Marjon werkt als traumatherapeut, ademtherapeut en Myofascial Energetic Release practitioner in haar praktijk Embodiment LAB in Amersfoort. Met het Embodiment LAB heeft zij een plek gecreëerd om weer vanuit hoofd, hart en lijf te kunnen leven, relateren en werken. Zij gelooft namelijk dat de wereld mooier wordt als we meer naar ons lijf en intuïtie luisteren. En onze levendigheid, spontaniteit en creativiteit de ruimte geven. Zodat we met meer aandacht voor en contact met onszelf, elkaar en de wereld kunnen leven.
Met haar 20 jaar ervaring op het gebied integrale duurzaamheid, brengt zij ook haar kennis en ervaring over het menselijk lichaam en trauma naar de wereld van de maatschappelijke vernieuwers en duurzaamheidsprofessionals. En werkt zij op het raakvlak van maatschappelijke transitie en belichaamd leiderschap in het HBO en WO onderwijs. In haar podcast The Embodiment Talks verdiept ze dit raakvlak tussen maatschappelijke verandering en belichaamd leiderschap.
Of bekijk het webinar van Marjon 'Werken met adem'.
Wat is breathwork?
Ademen blijkt een hele kunst, ook al doen we het al ons hele leven. We zijn geneigd onze adem in te houden of oppervlakkig en/of te snel te ademen. Deze adempatronen slijten er in door onze dagelijkse stress, ingrijpende gebeurtenissen of patronen die we in onze jeugd hebben aangenomen omdat ze binnen de context van ons gezin pasten. Een verstoorde adem kan een groot effect op ons mentale, fysieke, emotionele en spirituele welzijn hebben. Fysiek verstoort het de doorstroming van zuurstof en afvalstoffen in en uit het lijf. En het belemmert ons te voelen.
Breathwork kan een therapeutische werking hebben. Het verbetert ons welzijn en vermindert stress, geeft meer concentratievermogen en laat je levensenergie weer vrij stromen.
Concreet betekent dit:
dat breathwork een directe route is om contact te krijgen met je lijf
spanningen kunnen oplossen
het je lichaam laat bruisen, en
het rust en ontspanning geeft
Daarnaast leer je om door lastige momenten heen te ademen. En beïnvloedt zo'n moment je leven minder. Over de voordelen van ademwerk valt veel te zeggen, maar het is eigenlijk iets wat je zou moeten ervaren.
Voor wie is breathwork of ademwerk?
Ademwerk werkt goed bij uiteenlopende klachten:
Spanning en stress
Burn-out klachten
Somberheid en depressieve gevoelens
Slapeloosheid en vermoeidheidsklachten
Angst- en paniekgevoelens
Onverwerkt trauma
Onverklaarbare lichamelijke klachten
'Niet bij je gevoel kunnen'
Negatieve gedachten, piekeren en gebrek aan eigenwaarde
Weinig grip op emoties of ongewilde emotionele reacties