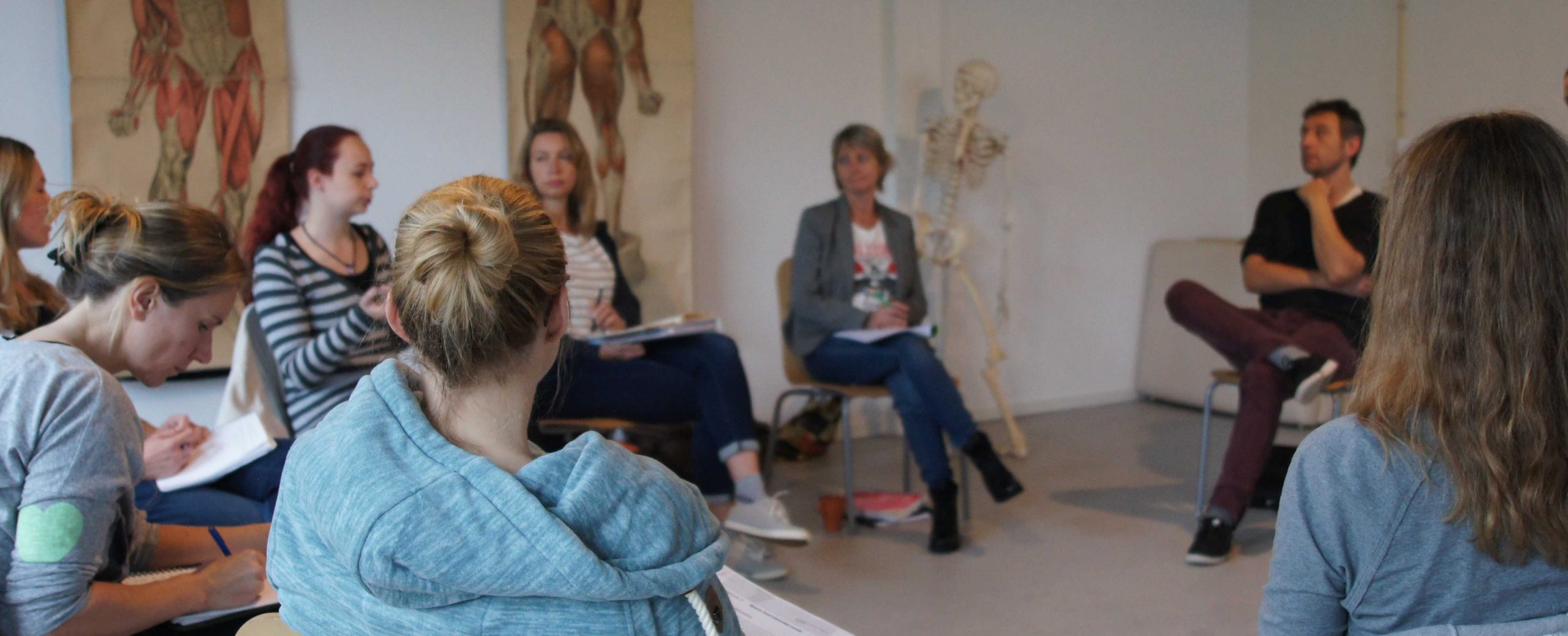 Keuzehulp nodig?
Vraag een gratis en vrijblijvend studie adviesgesprek aan.
Wij helpen je graag op weg!
Vraag een persoonlijk adviesgesprek aan met onze studie adviseur
Al sinds 1998 leidt Esoterra cursisten op binnen diverse massage gerelateerde opleidingen. Duizenden cursisten mogen zich masseur noemen na een opleiding bij ons te hebben gevolgd.
Wij willen onze kennis en ervaring graag met je delen en jou helpen om een toekomst op te bouwen in de massagewereld. Daarom geven we je graag de mogelijkheid om een kosteloos persoonlijk adviesgesprek te houden. Omdat we snappen dat je soms door de bomen het bos niet ziet met al het lesaanbod op de markt.
Onze studie adviseur geeft je een:
Antwoord op al je vragen over massage
Advies op maat en welke Esoterra cursus of opleiding voor jou het meest geschikt is
Een realistisch beeld wat je na een cursus of opleiding kunt
Toelichting waarom dit een goede uitbreiding voor jouw diensten is
Tips hoe je een (nieuwe) carrière kunt starten als masseur
Annelies Stellinga
31/05/2022
Alice Van Gelderen
30/05/2022
21 april (2022) heb ik de Hotstone massage gedaan. 12 tm 15 mei (2022) heb ik de Psoas Release gedaan. En a.s. 30 mei (2022) staat de aromatherapie cursus op het programma. Esoterra heeft een heerlijk gevoel van thuiskomen. De docenten zijn echte gepassioneerde massage therapeuten die echt met heel veel liefde het vak over willen brengen.
Hans van Driel
16/05/2022
Erica de Leeuw
16/05/2022
Heb net de cursus psoas release gedaan en wat een fijne cursus is dat! Ik had gedacht dat we alleen maar technieken zouden leren om de psoas te behandelen. Maar het programma was zoveel rijker en meer omvattend dan dat. De uitleg, de begeleiding, de ondersteuning is perfect. Als je je wilt verdiepen in de wondere wereld van de psoas is deze cursus een aanrader!
Heel prettige en zeer leerzame twee dagen!
Hans van Overbeek
25/04/2022
Frank van den Berg
28/02/2022
Goede twee daagse basiscursus. Gegeven door twee verschillende zeer ervaren masseurs waardoor erg veel aan bod komt, met naast de massagetechnieken ook veel aandacht voor lichaamshouding, energie en echt contact maken.
Laxmie Prahladsingh
10/02/2022
Fijne stoelmassage gehad, sfeer is prettig en er wordt heel goed uitgelegd. iedereen kan een stoelmassage geven. Aanrader!