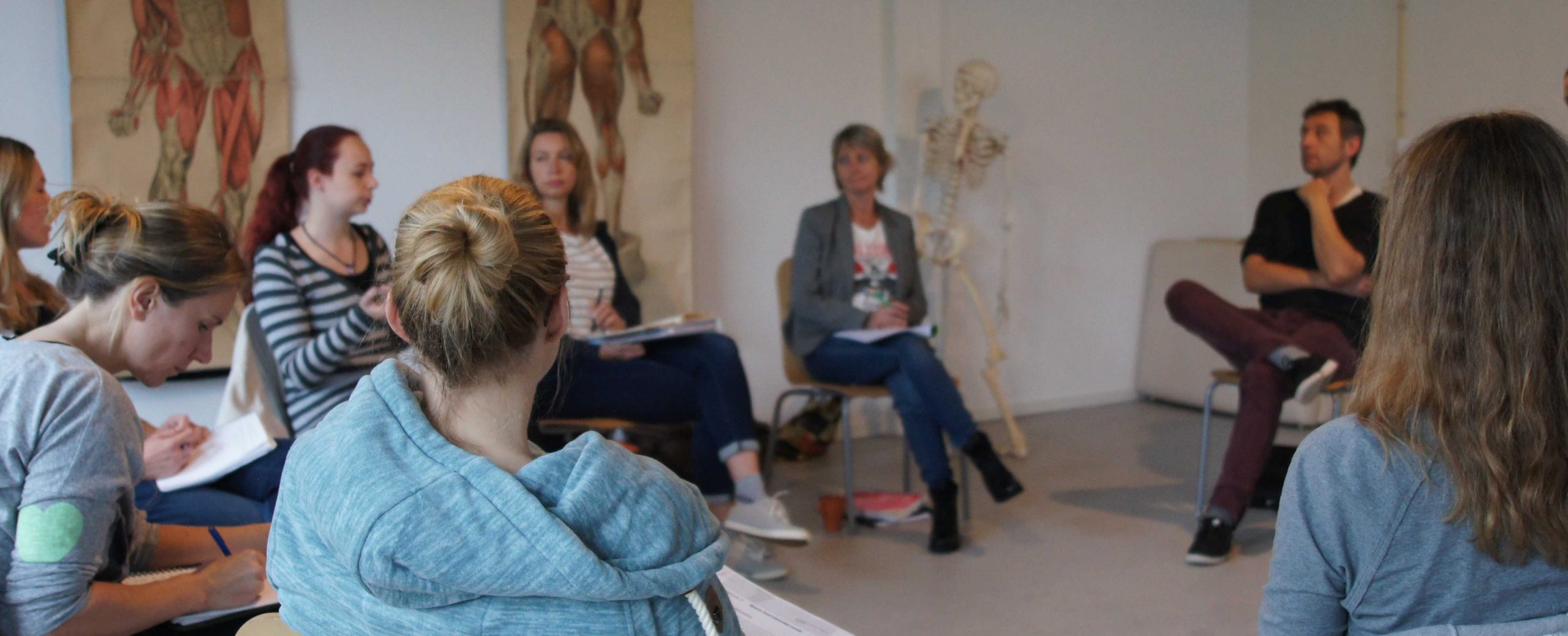 Keuzehulp nodig?
Vraag een gratis en vrijblijvend studie adviesgesprek aan.
Wij helpen je graag op weg!
Vraag een persoonlijk adviesgesprek aan met onze studie adviseur
Al sinds 1998 leidt Esoterra cursisten op binnen diverse massage gerelateerde opleidingen. Duizenden cursisten mogen zich masseur noemen na een opleiding bij ons te hebben gevolgd.
Wij willen onze kennis en ervaring graag met je delen en jou helpen om een toekomst op te bouwen in de massagewereld. Daarom geven we je graag de mogelijkheid om een kosteloos persoonlijk adviesgesprek te houden. Omdat we snappen dat je soms door de bomen het bos niet ziet met al het lesaanbod op de markt.
Onze studie adviseur geeft je een:
Antwoord op al je vragen over massage
Advies op maat en welke Esoterra cursus of opleiding voor jou het meest geschikt is
Een realistisch beeld wat je na een cursus of opleiding kunt
Toelichting waarom dit een goede uitbreiding voor jouw diensten is
Tips hoe je een (nieuwe) carrière kunt starten als masseur
Eske van der Voort
12/01/2023
Esoterra is een organisatie naar mijn hart! Integere mensen aan het roer, met veel liefde, kennis en expertise op vakgebied. Prettige, verwelkomende sfeer. Mooi breed en steeds vernieuwend en ontwikkelend aanbod, zowel voor de beginner, als zeer ervaren masseur of massagetherapeut. Fijne docenten en prettige locaties die goed bereikbaar zijn. Wat wil je als masseur nou nog meer?!
Willem Molenaar
10/01/2023
De cursus, de sfeer en de ontmoetingen daarin met andere cursisten was sterk voedend en verrijkend.
Leuke mensen ontmoet. Fijne docent om van te leren. Dankje wel Bertine.
Chantal Boekdrukker
15/09/2022
Deel genomen aan 4 daagse cursus Psoas Release. Het was een intense en bijzondere reis die ik heb afgelegd door een verkeersongeval vanuit het verleden. Wilko Ledema is een docent die je op je gemak weet te stellen een veilige plek in de groep weet te creëren. Zijn rust en kennis te delen ik heb het als zeer waardevol ervaren veel geleerd om te gaan integreren binnenin mijn eigen praktijk.
Fijne en goede cursus stoelmassage gevolgd. Goede ambiance en sfeer en kundige uitleg van de leraren!
Ontspannen, gewoon veel geleerd in een prettige atmosfeer.
Sander Viergever
18/08/2022
cursus stoelmassage practitioner 2 daags gevolgd in Amsterdam-Noord bij Esoterra. Word op een hele fijne wijze gegeven door mensen die zeer bedreven zijn in het vak. Fijne sfeer ook, dat mede door de docenten wordt gecreëerd .
Eleanor Fenwick
25/07/2022