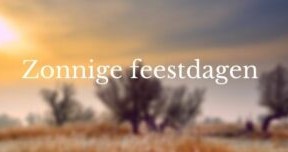 Rouw en verlies; wees de zon…
Interview met Manu Keirse over rouw en verlies
Mijn interview met Manu Keirse over rouw en verlies voor de laatste podcast van het jaar 2021 is een prachtige afsluiter van een seizoen vol fascinerende gasten en onderwerpen. We hebben dit jaar allerlei onderwerpen besproken; trauma, relaties, liefde en nog veel meer. Over rouw en verlies hebben we het nog niet gehad. Daarover sprak ik met Manu Keirse. Als klein jochie werd hij al gefascineerd door rouw en verlies. Als misdienaar moest hij mee met de dominee voor de laatste riten. Zo zag hij de impact van rouw. Nu is hij emeritus hoogleraar, doctor, psycholoog en dé expert op het gebied van rouw. Hij heeft talloze boeken geschreven over rouw en verlies.
Feestmaand
Qua timing is dit onderwerp goed om aan het begin van de feestmaand te bespreken. Want veel mensen gaan de feestdagen in met iemand die ze verloren hebben. Ik heb altijd geleerd om daar tijdens de feestdagen vooral niet over te praten want het moet gezellig zijn. Maar dat kunnen juist de dagen zijn dat het gemis het grootst is. Mensen zitten meer thuis en zijn uit hun dagelijkse routine en er is de Kerst zonder de overledene die er vroeger wel altijd tussen zat.

Luisteren
Manu Keirse raadt ons aan om wel over de overledene te praten of ze te benoemen en ze de ruimte te geven. Erover praten of beter gezegd er over laten praten want bij rouw is er maar één ding belangrijk: luisteren!
Dé belangrijkste communicatievaardigheid die we hebben: luisteren. Rouw wordt door iedereen anders aangegaan en daarom is het zaak te luisteren waar en hoe de rouwer erbij zit en wat er nodig is.
Als je iemand hebt die met rouw of verlies te maken heeft en er zelf moeilijk mee komt geeft de heer Keirse de volgende tip:
'Een bloem opent zich als de zon schijnt en volgt de zon de hele dag. Als het s'avonds donker is sluit de bloem zich weer. Tot dat de zon weer begint te schijnen. Wees de zon voor die persoon!'
We hebben niet geleerd om met rouw om te gaan en we stoppen het allemaal liever weg. Van professional tot familielid. Maar we weten dat dingen wegstoppen niet gaat en dat je daar alleen maar groter leed en pijn creëert. Heb je zelf met rouw en verlies te maken? Wees dan de zon voor jezelf. Geef je zelf iets waar je warm van wordt.
Zonnige feestdagen toegewenst
Stefan van Rossum

PS: link naar de podcast van Manu Keirse over rouw en verlies