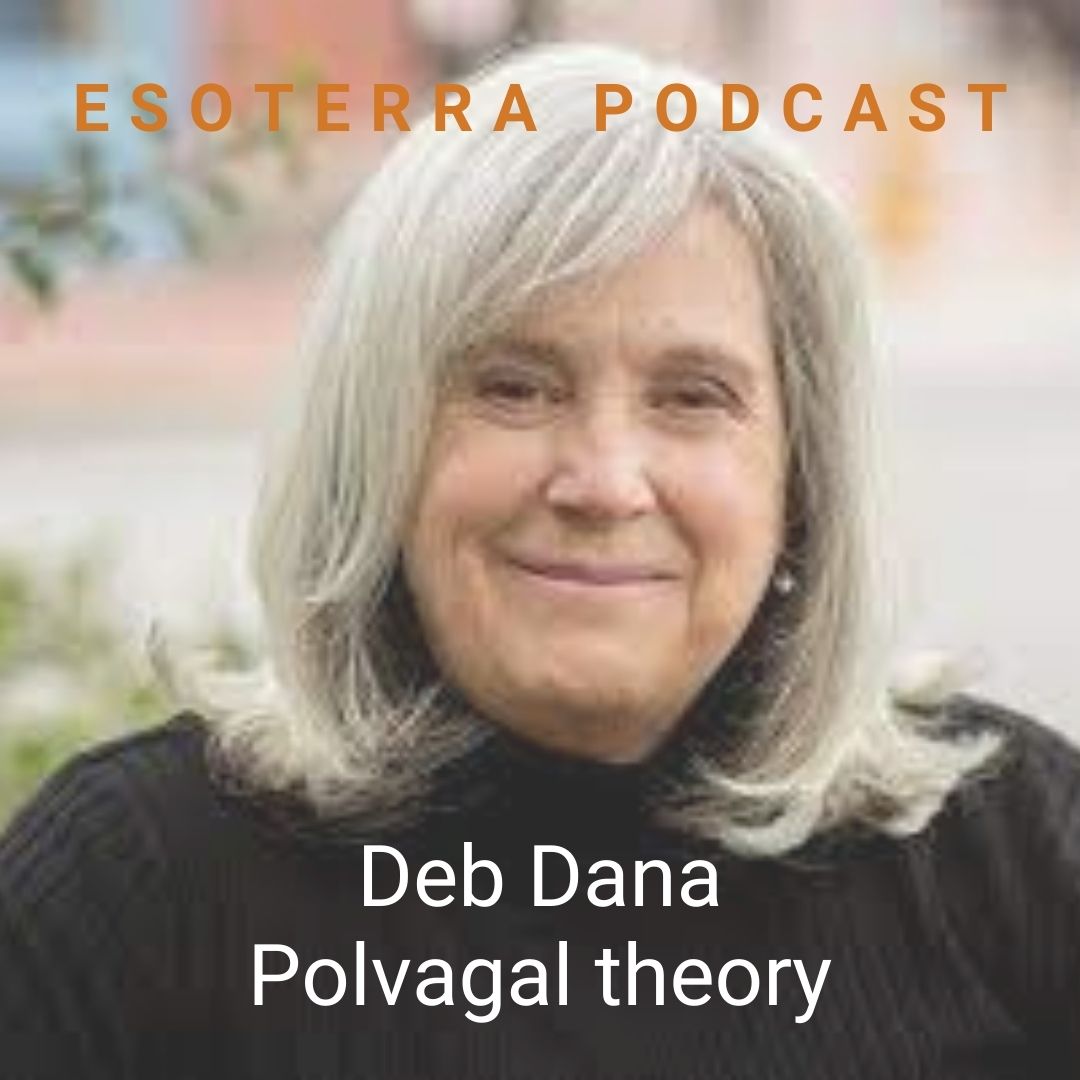 Deb Dana over de Polyvagaaltheorie (Engelstalig)
Deb Dana; pionier en therapeut
Deb Dana is er als klinisch maatschappelijk werker, therapeut en consultant in gespecialiseerd mensen te helpen met het op veilige wijze onderzoeken en oplossen van de gevolgen van complex trauma. Ze ontwikkelde de trainingenreeks 'Rhythm of Regulation' en geeft internationaal les in het toepassen van de polyvagaaltheorie in de therapeutische praktijk.
Polyvagaaltheorie
Deb Dana heeft de soms droge, klinische theorie ontwikkeld door Stephen Porges omgezet in duidelijke, toepasbare methodiek en uitleg. In haar boeken geeft ze helder aan hoe de polyvagaaltheorie werkt, wat de nervus vagus doet etc.
In deze podcast komen die termen allemaal voorbij evenals belangrijke onderwerpen binnen de polyvagaaltheorie als coregulatie, neuroceptie en autonoom zenuwstelsel.
Wat betekent het allemaal?
Uiteraard gaat Deb Dana dat zelf uitleggen maar om misschien een tipje van de sluier te lichten, benoem ik ze kort hier.
Autonoom zenuwstelsel
Het autonome deel van je zenuwstelsel verzorgt van alles en nog wat zonder dat je er bewust van bent; je hartslag, de vertering van je eten, je ademhaling, etc, etc.
Dit zenuwstelsel zorgt er ook voor dat je in een bepaalde overlevingsmodus duikt. De zogeheten dorsaal vagaal, sympathische of ventraal vagale staat. Dit is dus biologisch bepaald en daar heb je niet direct invloed op!

Co regulatie
Co-regulatie is het systeem van afstemmen wat zoogdieren hebben ontwikkeld en mensen hebben verfijnd om goed te kunnen overleven in een sociale omgeving. Wij mensen hebben elkaar nodig en het is belangrijk te weten hoe jij je verhoudt tot de andere mensen in je omgeving. Onbewust voel je 'aan je water' hoe en of iemand te vertrouwen is.

Neuroceptie
Neuroceptie is het vermogen om met je zintuigen allerlei informatie van binnen in je lijf en van buiten, uit de omgeving te verwerken en daar een homeostase (eigenlijk allostase) in te vinden. Hebben je darmen het zwaar dan voel je dat en geeft dat ook zijn weerslag op je gemoedstoestand. Maar heb je een traumatische ervaring dan kan die nog steeds je neuroceptie of de druk op je darmen beïnvloeden.
Veel plezier! PS de podcast is ook te zien op Youtube (zie onder).