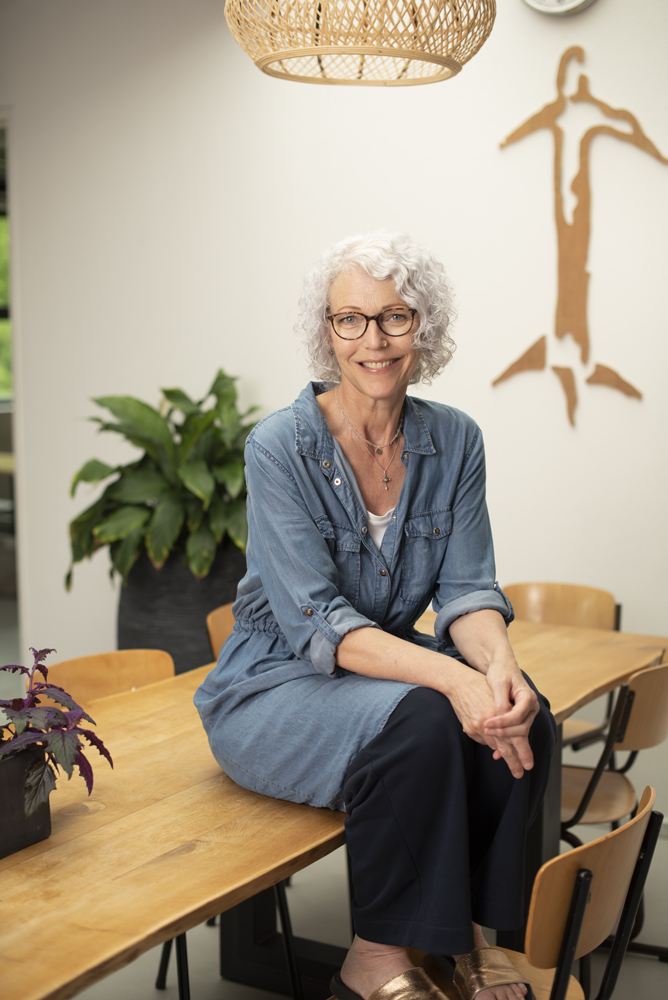 Het chakrasysteem met Merel Drilling
Chakrasysteem
Het chakrasysteem wordt een stuk duidelijker aan de keukentafel bij Merel. Ik krijg ik uitleg over wat het chakrasysteem precies inhoudt en vooral waarom het voor (ook westerse) masseurs interessant is om hier mee te werken.
Het holistische systeem uit de Ayurveda wordt besproken aan de hand van voorbeelden uit de praktijk.
Ayurveda
De chakra's en het chakrasysteem zijn onverbrekelijk verbonden met de theorie en de praktijk van de yoga. De betekenis van het woord yoga (letterlijk "juk") is samengaan of verbinden. Yoga is een praktisch en filosofisch systeem om het sterfelijke zelf met zijn goddelijke natuur van zuiver bewustzijn te verbinden. In de niet-dualistische tantrische traditie werden de chakra's en kundalini integraal onderdeel van de yogafilosofie. Het woord tantra betekent letterlijk 'weefgetouw' en verwijst naar het weven van afzonderlijke draden tot een tapijt van heelheid. Op die manier worden binnen het chakrasysteem de polariteiten van geest en materie, geest en lichaam, hemel en aarde, het vrouwelijke en mannelijke tot een samenhangend systeem verweven.
Volgens de leer van de Ayurveda zijn microkosmos en macrokosmos één (atman/brahman). Alle eigenschappen van het universum zijn in de mens terug te vinden en omgekeerd bevat het universum alle eigenschappen van de mens.
De vijf mahabhuta's, of vijf elementen, staan voor de verschillende principes van de waarneembare manifestatie zowel materiële als fijnstoffelijke (geestelijk-emotioneel) niveau en worden verdeeld in de volgende elementen:
Prithvi (aarde)
Vayu (lucht)
Agni (vuur)
Jala (water)
Akasha (ether/ruimte)
Chakrasysteem
Kennis nemen en leren omgaan met het chakrasysteem en het beïnvloeden daarvan geven ons een middel om een bijdrage te kunnen leveren aan onze eigen persoonlijke groei als ook de groei van de cliënt onder onze handen.
Het werken met het chakrasysteem betekent dat wij (nadat wij inzage hebben gekregen in onze eigen patronen/afweren) onze cliënt de mogelijkheid bieden hen inzicht te geven en misschien zelfs te bevrijden van oude patronen (ook wel conditionering of 'pijnlichaam' genoemd) die beperkend zijn voor het welbevinden van de mens.
Beluister de podcast via Spotify: