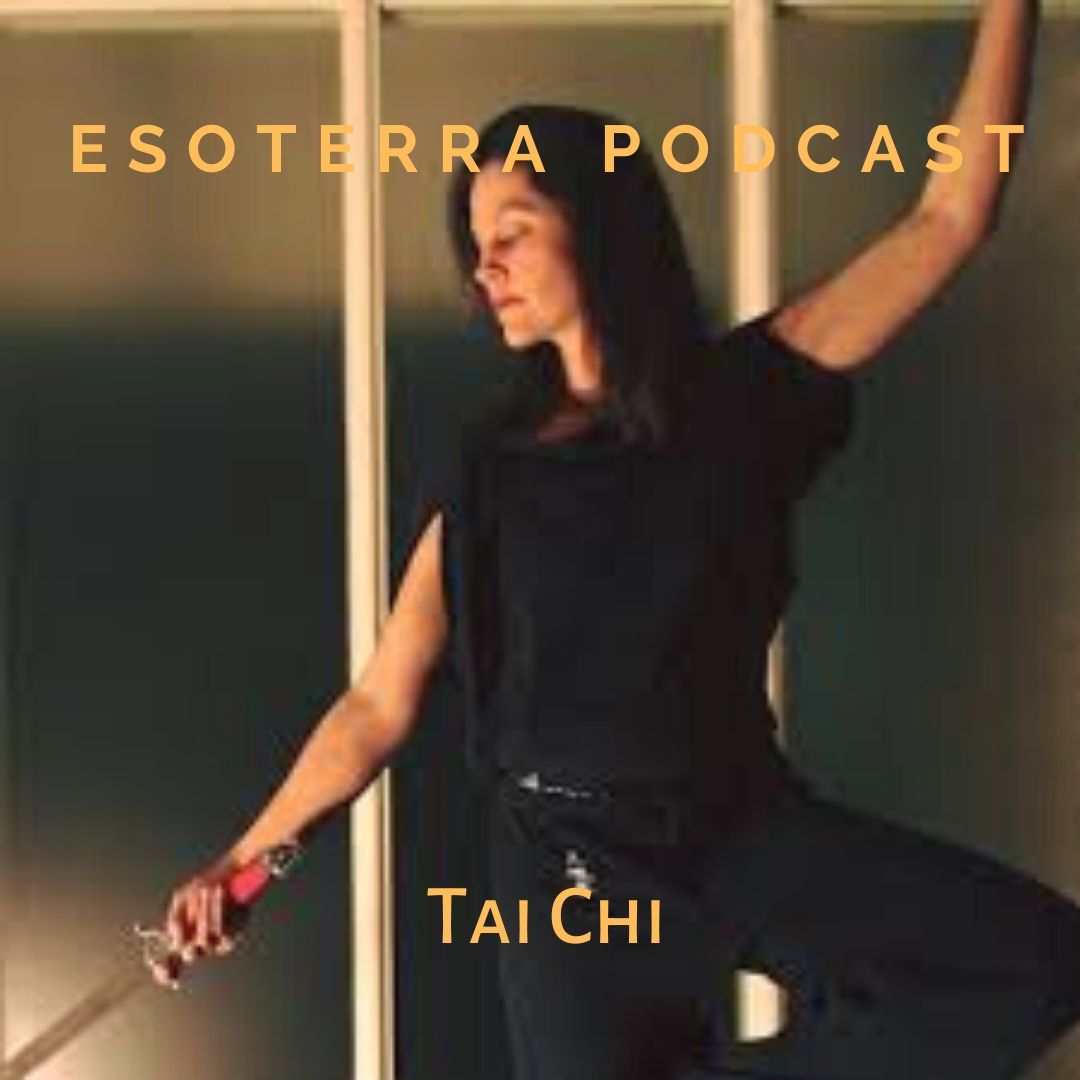 Tai Chi met Elvira Trienekens
Tai chi wie kent het nie?
"Tai chi is van oorsprong een krijgskunst, ontwikkelt in China. Deze bewegingskunst werd van familie op familie overgedragen en kent verschillende stijlen. In het oude China leerde je een krijgskunst om te kunnen vechten in de keizerlijke garde of om te kunnen dienen in het prive leger van een adellijke heer. Wie goed kon vechten, was gegarandeerd van een baan. Met het verdwijnen van de oude orde, verdween ook de noodzaak voor een dergelijke carriere. Een van de grote vechtmeesters van die tijd, Sun, zag echter de waarde van het beoefenen van deze krijgskunst in de moderne tijd. Door het lichaam en de geest te trainen bleef je immers gezond en soepel. Daarmee verlegde de uiterlijke motivatie om taiji te leren zich naar een innerlijke: jezelf trainen en ontwikkelen voor innerlijke kracht en gezondheid. Het doel was een gebalanceerd gemoed en gezond lichaam om alle uitdagingen van het moderne leven tegemoet te kunnen treden. Zo ontwikkelde taiji quan zich als een bewegingskunst voor de moderne krijger die onverschrokken, met beide voeten, volop in het moderne leven staat: bestand tegen stress, ongehaast en opgewekt, soepel  en gezond."
Deze tekst komt van Centrum Well. Een vooraanstaand instituut wat op de achtergrond een rode draad vormt in dit gesprek (waar over later meer).
Elvira en Jolinda
Elvira Trienekens beoefent al jarenlang Tai Chi. Eerst als student nu al vele jaren als docent. De waardes of principes van Tai Chi zijn ook op andere vlakken nuttig en bruikbaar vooral voor het geven van massages. Bij Esoterra geeft ze dan ook de cursus 'Moeiteloos masseren'. Elvira Trienekens is een van onze docenten bij Esoterra.
Elvira: "Mijn werkgebied beweegt zich tussen kunst en martial arts. Tai Ji betekent voor mij 'mindfulness in beweging', ofwel een speelse en ongedwongen vorm van mindfulness. De samensmelting tussen Tai Ji en kunst vind ik in kalligrafie, waarbij de lijn op het papier (of in het zand!) een logisch gevolg is van de beweging. Ik geef groeps- en privé-lessen, en ben werkzaam als life-coach. Mijn speciale aandacht gaat uit naar toegepaste Tai Ji, dat wil zeggen specifieke Tai Ji training voor bijvoorbeeld musici, masseurs, sporters, of bij gezondheidsklachten. Mijn oneindige fascinatie met Tai Ji komt voort uit de veelzijdigheid ervan; het menselijk lichaam, de geest, de ziel, de ruimte om ons heen, onze sociale omgeving. Tai Ji is het spel van al deze elementen en de constante wisselwerking, elke dag en elk moment."
Jolinda van Hoogdalem is eigenaar van Centrum Well. Dit centrum is ooit opgezet door Jay Elfring. In 2011 overleed Jay (parnter van Elvira) en nam Jolinda het stokje over. Jolinda is ook de vervanger van Elvira bij Esoterra.
Taij ji?
Net als meer Chinese woorden, wordt Tai chi op verschillende manieren geschreven maar de klank komt overeen. Hetzelfde zie je vaak gebeuren met Qi gong wat ook wel wordt geschreven als Chi gong.
De lessen moeiteloos masseren waarbij tai chi de basis is worden niet alleen door Elvira gegeven maar ook door Jolinda van Hoogdalem.